Bismil- Haider new Song is Out Now
Finally after a short wait, second song of the movie Haider has been released today. The title of the song is "Bismil" written by the legend Lyricist of Bollywood "Gulzar" and sung by Sukhwinder Singh. The song is on search trend from the time it was released out.
Song is featuring Shahid Kapoor and Shraddha Kapoor who are also the main leads in the movie. Music given by Ketan Sodha under the label Sony Music India.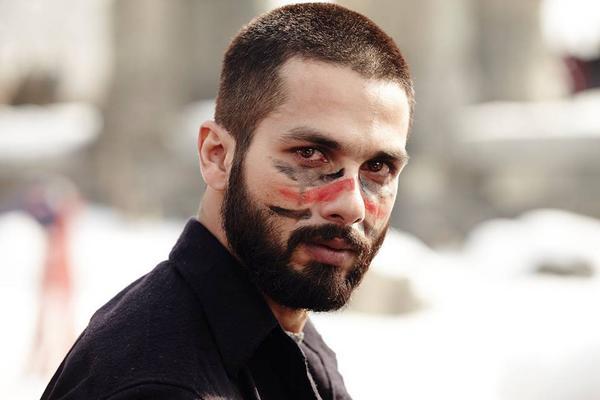 Song: BISMIL
Movie: HAIDER
Singer: SUKHWINDER SINGH
Music: VISHAL BHARDWAJ
Lyrics: GULZAR
Music Producer: KETAN SODHA
Music Label: SONY MUSIC INDIA
Bismil Song Lyrics
Bismil bismil bulbul-e-bismil (bismil..)
Mat mil mat mil gul se mat mil (mat mil..)
Aye Bismil bismil bulbul-e-bismil
Mat mil, mat mil gul se mat mil
Bismil bismil bulbul-e-bismil
Aye dil-e-bulbul bulbul-e-bismil
Mushkil-e-dil bhi mushkil hoti hain
Dil dhadke dil dil dhadke toh..
Dil dhadke dil dil dhadke toh
Dhadkan-e-dil bhi harqat-e-dil hoti hain
Khushbooein gul mein, ishq bhara hai
Mat mil mat mil gul se mat mil
Aye bulbul-e-bismil
Mat mil mat mil gul se mat mil
Aye bulbul-e-bismil
Ha ha.. hey ha…
Ho.. sunle zamaana samjhaata hoon
Teri kahaani doharata hoon
Aye dil-e-bulbul bulbul-e-bismil
Aye dil-e-bulbul bulbul-e-bismil
Ik joda tha nar-maada ka
Bholi thi bulbul, nar saada tha
Ik joda tha nar-maada ka
Bholi thi bulbul, nar saada tha
Barf gira karti thi
Jab bhar jaati thi kohsaaron mein
Ik baaz bada badneeyat tha
Haan ik baaz bada badneeyat tha
Udta tha, sabza-zaaron mein
Pankhon me uske maut chhupi thi
Mehfil mehfil dhoondh raha tha
Mehlon ki manzil
Mehfil mehfil dhoondh raha tha
Mehlon ki manzil
Bulbul ke khwabon mein jaakar
Zehar ke dank lagaaye thhe
Khushboo-e-gul mein zehar bhara
Aur maada ko bhijwaaye thhe
Zehar ke dank lagaaye thhe
(bulbul ke khwabon mein jaakar)
Mada ko bhijwaaye the
(Zehar ke dank lagaye the)
O o.. waadi me chidka baarood
Jheel* me jaal bhichha daale
Chhuriyon se bechare nar ke
Chhuriyon se bechare nar ke
Dono pankh kataa daale
Arey dil dil dil dil jhoot kahe ye
Jhoot kahe buzdil
Mat mil mat mil Gul se mat mil
Aye bulbul-e-bismil
Aye bulbul-e-bismil
Aye bulbul-e-bismil
Zakhmi nar ko qaid kiya (qaid kiya, qaid kiya)
Zanjeeron mein bandhwaya
Aranmula ke shiri pull se
Phir paani mein phikwaaya
Zehlum.. zehlum..
Laal laal hua
Laal laal hua
Laal laal hua laal
Zehlum.. Zehlum..
Laal laal hua
Laal laal hua
Laal laal hua laal
Kashmir ke paani ki taaserein
Khul gayi zanjeerein taqdeerin
Zinda hai woh zinda hoga
Mujrim bhi sharminda hoga
Zinda hai woh zinda hoga
Mujrim bhi sharminda hoga
Zinda hai woh zinda hoga
Mujrim bhi sharminda hoga
Hosh mein aa jaa
Hosh mein aa jaa
Aye bulbul-e-bismil
Aye bulbul-e-bismil
Khushboo-e-Gul me zehar bhara hai
Hosh mein aa ja, hosh mein aa ja
Aye bulbul-e-bismil
Hosh mein aa ja
Hosh mein aa ja