Jee Karda Song of movie Badlapur
After creating so much hype, finally the song Jee Karda from the movie Badlapur is out now. The mind blowing song is no doubt getting mind blowing response from audience. All are just replaying the song again and again from the time of its release, actually this is the situation in our office.
Jee Karda song is sung by Divya Kumar and wonderfully lyricised by Dinesh Vijan-Priya Saraiya. Music is composed by very famous Sachin-Jigar under the label Eros Now.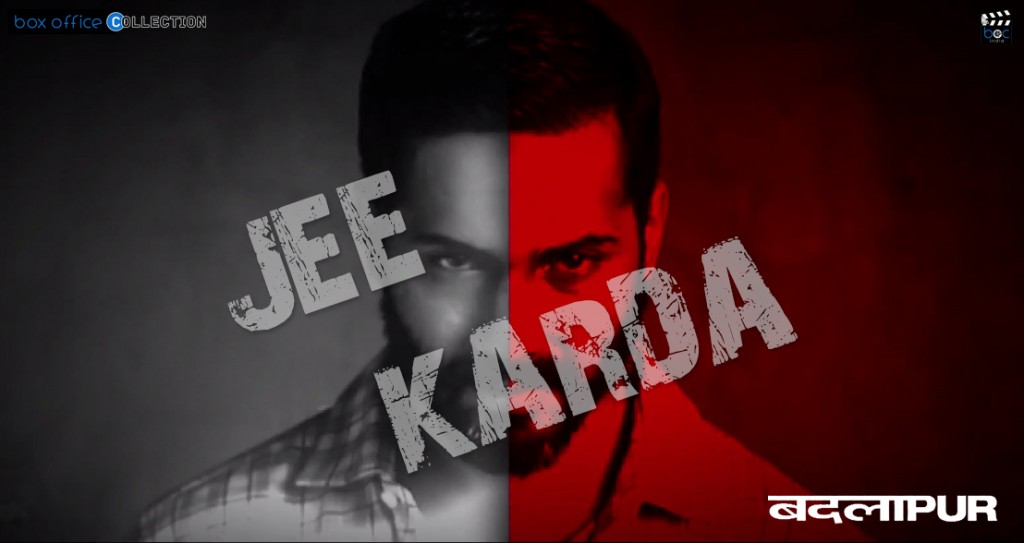 Jee Karda brief details-
Title- Jee Karda
Movie- Badlapur (2015)
Singer- Divya Kumar
Music by- Sachin-Jigar
Lyrics by- Dinesh Vijan & Priya Saraiya
Music Label- Eros Now
Song Duration- 4.01 Minutes
Featuring- Varun Dhawan, Yami Gautam & Nawazuddin Siddiqui
Jee Karda Full Lyrics
Chhalli karde seena mera
Chhalli karde seena mera
Chhalli karde seena mera
Daag de sari goliyaan
Ni ajj mera jee karda marjaneya
Ni ajj mera jee karda marjaneya
Ni mera jee karda marjaneya
Ni ajj mera jee karda…
Mushkil karde jeena mera
Mushkil karde jeena mera
Mushkil karde jeena mera
Haste haste mitjaneya
Ni mera jee karda marjaneya
Ni ajj mera jee karda marjaneya
Ni mera jee karda marjaneya
Ni ajj mera jee karda…
Rabba mere mujhe ghar pe tere
kadi bula teri chokhat pe
Dede aur jo dard ho baki
Rula mujhe rajj rajj ke
Aaj mera jee karda…
Ke ajj mera jee karda…
Ke ajj mere jee karda jee karda jee karda
Ho…ik baari deedar ko tere
Ik baari deedar ko tere
Ik baari deedar ko tere
Lakh baari main katjaneya
Ni ajj mera jee karda marjaneya
Ni ajj mera jee karda marjaneya
Ni mera jee karda marjaneya
Ni ajj mera jee karda…
Le lun balayein…balayein teri
De dun duaein…duaein…
Leja…leja…tu ab ki baari
Saanse ab hai haari…haari e e e e
Ni ajj mera jee karda marjaneya
Ni ajj mera jee karda marjaneya
Ni mera jee karda marjaneya
Ni ajj mera jee karda…
Chhalli karde seena mera
Mushkil karde jeena mera
Chhalli karde seena mera…