Kick First Official Trailer will be Released on Sunday
After the super hit movie in the opening of this year, now the audience favorite super star Salman Khan is coming back again with his much awaited and controversial movie Kick. Kick is in the buzz of media from such a long time due to its star cast and stories related to it. By reports we have come to know that Salman Khan will be seen doing ultimate actions and stunts that we have never seen from him in any movie till now ort by anyone. With so many fans following it is very obvious that Salman Khan fans are too excited to know anything about this movie so in this article we present you the latest info regarding the first official trailer of Kick movie. Salman khan fans are in a hurry to watch the full Kick movie which is coming soon in 2014.  Almost first time Jacqueline Fernandez depicts with Salman khan in kick, you have to decide the future of these two superstars in this movie. Audience suspense is going to end tomorrow finally as after releasing the first look, now the first official trailer of Kick movie will be released tomorrow on 15th June 2014.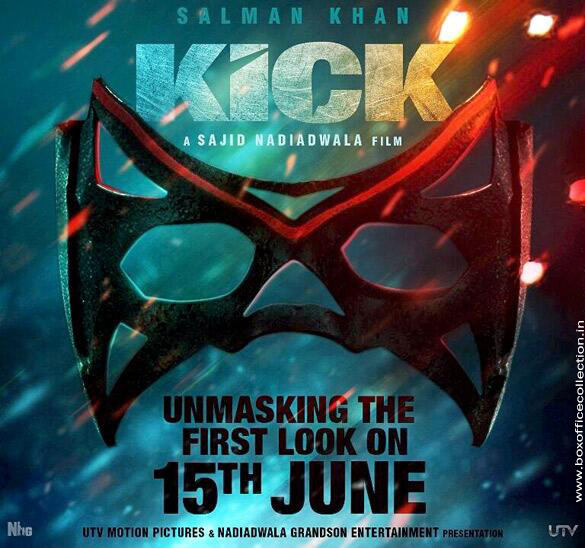 As we know that Kick is the remake of Tollywood
movie Kick hence you can already guess that the film will be a total blast. After seeing the first look of Kick you can say that it is the best version of Telugu movie Kick. You may have the first look of the movie where the "Dabangg Salman" is rocking in the movie. First official trailer of Kick is being eagerly awaited by the audience so tomorrow is going to be a very exciting moment for all the fans of Salman Khan. By now as per the audience positive attitude towards the film info and searches that we have seen in great numbers, we can already assume that tomorrow the trailer will set new trend on the social sites. According to the reports revealed that Salman Khan is in a completely new action avatar in this film, so audience is going to love the trailer and it will help them to make a guess about the film that whether it is going to be a blockbuster movie of this year or is just an ordinary movie.
Audience eyes are all on the first official trailer of Kick so let's wait for tomorrow and hope that the trailer is as outstanding and interesting as the star cast and pre release buzz.