Ajay Devgn's Shivaay Trailer Promises Excellent Art of Camera Work
Most ambitious directorial venture of superstar Ajay Devgn, Shivaay is strongly buzzing among fans as well as audience from last year. Reportedly this is the most hyped movie of the star so far in his career and positively expected to break his previous records on box office.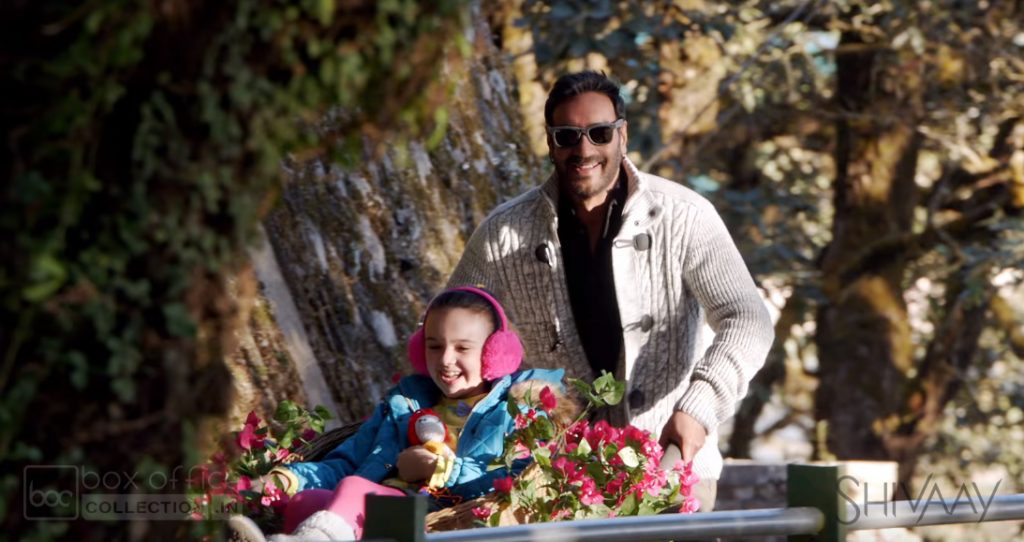 Shivaay is one of the much awaited movies of this year and from a long time everyone was just waiting for its official trailer, which has released on Friendship Day i.e. August 7 in Indore. As expected the trailer is getting outstanding response from viewers as well as critics. The video doesn't convey the story but promises for the excellent cinematography and power-packed action sequences.
Undoubtedly, with the impactful performances of star cast and beautiful locations, Shivaay trailer boosted the excitement level of fans and their immense craze can be easily seen on social media. At all technical aspects the movie stands on top, now its story & music are the major sections which can groom its performance on box office after the release.
Shivaay is an action thriller movie, features Ajay Devgn in lead role, along with Bollywood debutante Sayyeshaa Saigal, Erika Kaar, Vir Das, Abigail Eames, Girish Karnad & Saurabh Shukla in pivotal roles. It is backed by Ajay Devgn FFilms, Pen India Ltd. & NH Studios and scheduled to be released on October 28 under Reliance Entertainment & PVR Pictures.
Shivaay Movie Dialogues
Na aadi, na ant hai uska
Woh sabka, na inka unka
Wahi shunya hai wahi ikaay
Jiske bhitar basa Shivaay
Ankh moond kar dekh raha hai
Saath samay ke khel raha hai
Mahadev maha ekaaki
Jiske liye jagat hai jhaanki
Wahi shunya hai wahi ikaay
Jiske bhitar basa Shivaay
Ram bhi uska, Ravan uska
Jeevan uska, maran bhi uska
Tandav hai aur dhyaan bhi woh hai
Agyaani ka gyaan bhi woh hai
Isko kaanta lage na kankar
Rann mein rudra, gharon mein Shankar
Ant yahi saare vighno ka
Iss bhole ka vaar bhayankar
Wahi shunya hai wahi ikaay
Jiske bhitar basa Shivaay
Shivaay Movie Stills