Official Trailer of 'Sultan' Releases Today
Superstar Salman Khan and Anushka Sharma starrer year's most awaited movie Sultan's official trailer is being released today on 24 May 2016. The movie is strongly buzzing among fans as well as audience from a good time and is scheduled to hit screens on this Eid in July.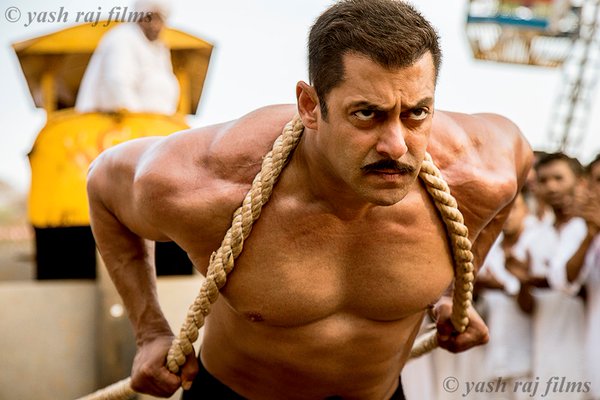 Because of the presence of Salman Khan, it has huge hype across the country as well as globe. Everyone showing immense craze towards Sultan, which is all set to shatter all previous records made by Bollywood movies in this year.
Sultan has already gained so much hype among audience with its posters & teaser videos. And now the time is to enjoy its official trailer, which is being released today on May 24 at 7 PM. As per the report, trailer will be available on the official YouTube channel of Yash Raj Films and also be telecast on Sony TV during IPL T20 Extra Innings.
CHECKOUT: Sultan Movie HD Stills
It means, fans can watch #SultanTrailer on television also. Critics and trade analysts are sure about the success of Sultan at box office. But after noticing such immense excitement of audience, its trailer is also expected to become most liked trailer in Bollywood by dominating Shahrukh Khan's Fan trailer record.
The excitement of fans can be easily seen on social media. From the day of announcement about the release of its trailer, the hashtags started trending on Twitter and Facebook.
Live Tweets 'Sultan Trailer Day'
Tweets about "SULTAN TRAILER DAY"