Rajinikanth is now on Twitter- Joined just 20 hours ago
Finally, now we are able to follow India's one of the most famous superstar Rajinikanth on Twitter. Yes, just 20 hours ago Rajinikanth has joined Twitter and definitely it was a memorable day for Twitter also. Within just 20 hours, Rajinikanth Sir is having around 200K+ followers. The hashtag #WelcomeToTwitter is trending from last 15 hours on India trend.
The magic of Rajinikanth is now also available on Twitter…now do not waste your time just login to your Twitter account and follow him.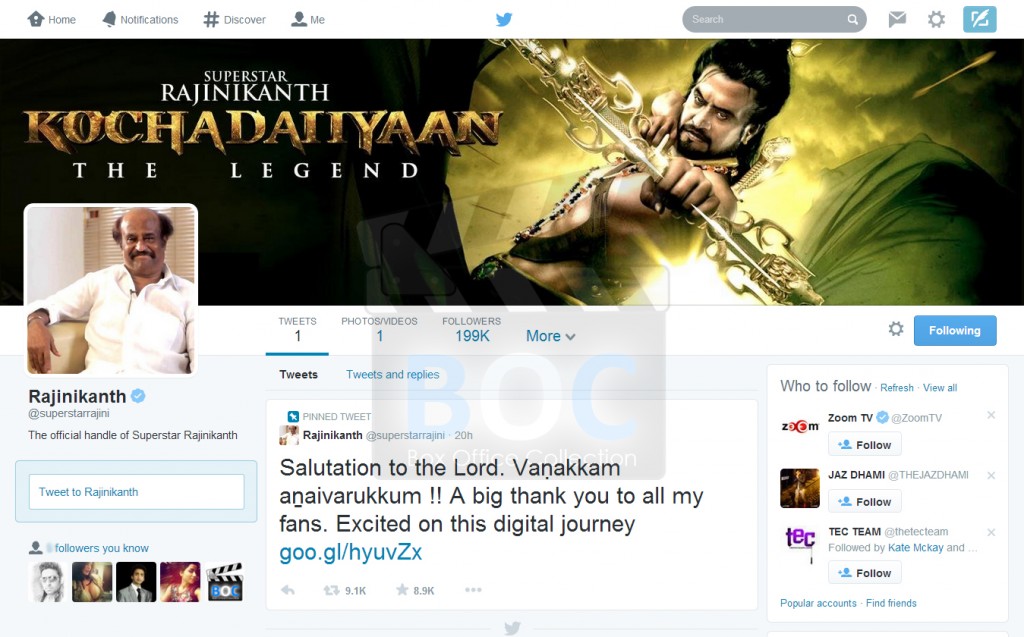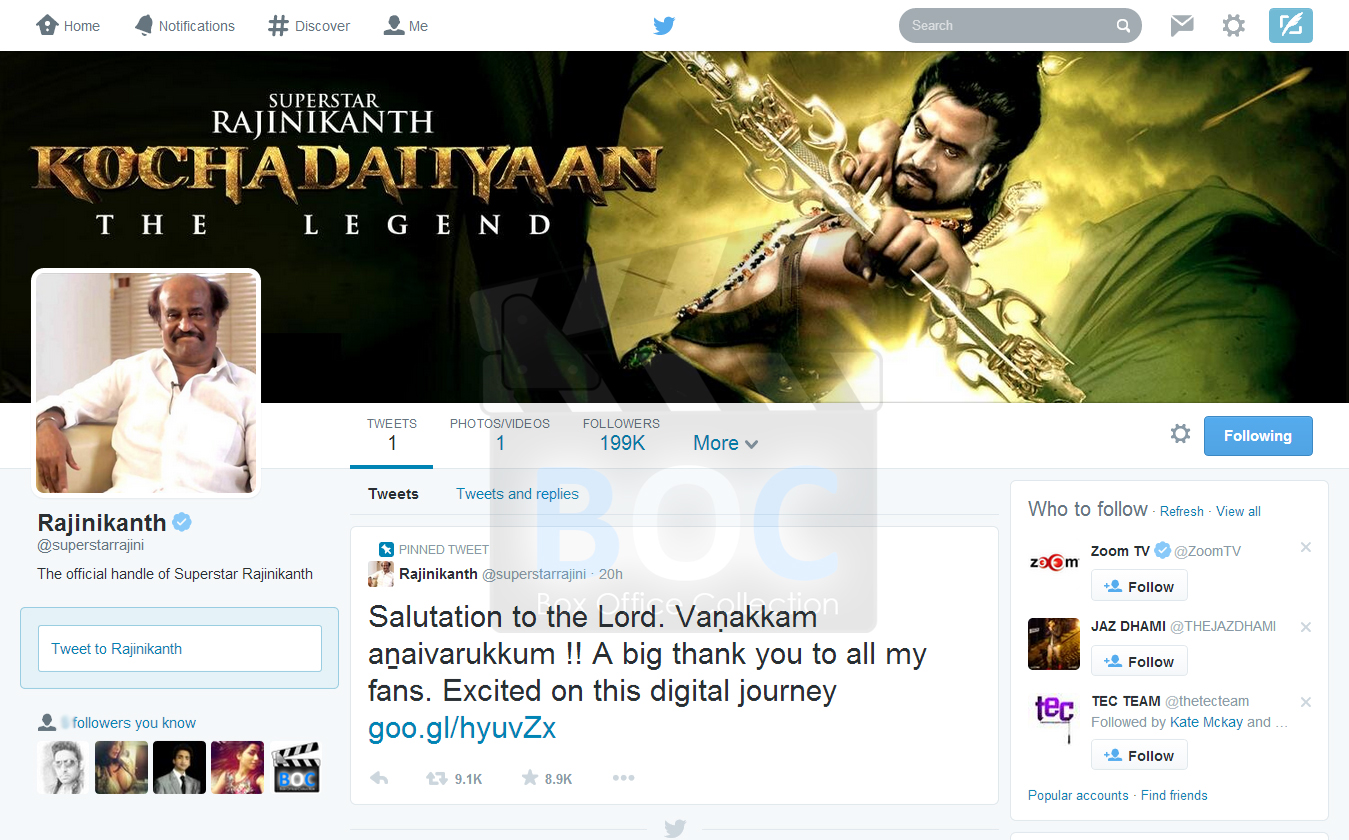 Rajinikanth Twitter Account Details
Profile URL- http://twitter[dot]com/superstarrajini
First Tweet-
Salutation to the Lord. Vaṇakkam aṉaivarukkum !! A big thank you to all my fans. Excited on this digital journey http://t.co/79ea6MrDe3

— Rajinikanth (@superstarrajini) May 5, 2014

Joining Date- 5 May 2014