After an interesting casting video and first look poster, makers of upcoming romantic comedy Dil Juunglee were released it's trailer on January 17'2018. Like the title, the film looks wild by it's trailer, which gives brief about the plot and promises a crazy ride for fans. Also it features two songs that increase the excitement.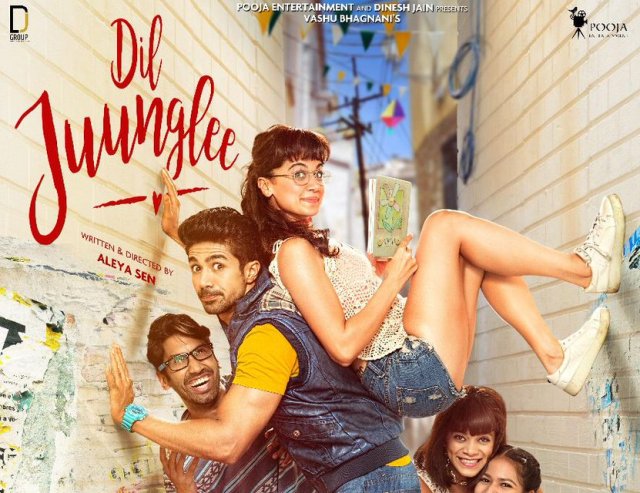 The trailer of 2:39 min duration, starts with the introduction of typical Delhi-boy Sumit Uppal played by Saqib Saleem. He has a perfect body and works as a head trainer in a gym but hardly uses his mind. Sumit likes to flirt with girls and throw cheesy lines.
Then it introduces the second main character named Koroli Nair, an ordinary English counselor and a daughter of a renowned business man. She is not so attractive but after getting dumped by a guy because of her ordinary looks, she gets a makeover and turns into a hot girl.
Now one can easily imagine the height of craziness, when they both Sumit and Koroli meet with each other. The wildness of Dil Juunglee doesn't end here, because it has a talented supporting cast that includes Abhilash Thapliyal, Nidhi Singh and Sristi Srivastava.
Directed by Aleya Sen, Dil Juunglee stars Taapsee Pannu and Saqib Saleem in lead roles. For the first time, both the actors are working together in a film and very much excited for this collaboration. Earlier they were seen in a music video 'Tum Ho Toh Lagta Hai' presented by T-Series.
Produced by Deepshikha Deshmukh and Jackky Bhagnani under the banner of Pooja Entertainment, Dil Juunglee is all set to hit screens on Valentine weekend i.e. 16 February 2018.