Tubelight Trailer Promises an Interesting War Drama
As promised by the superstar Salman Khan, official trailer of his much awaited war drama movie Tubelight was released at 9:00 pm on May 25. The trailer was launched by the actor in an event held earlier at evening in Mumbai. At 8:59 pm, it got aired on Star TV networks and then a minute later got live on internet.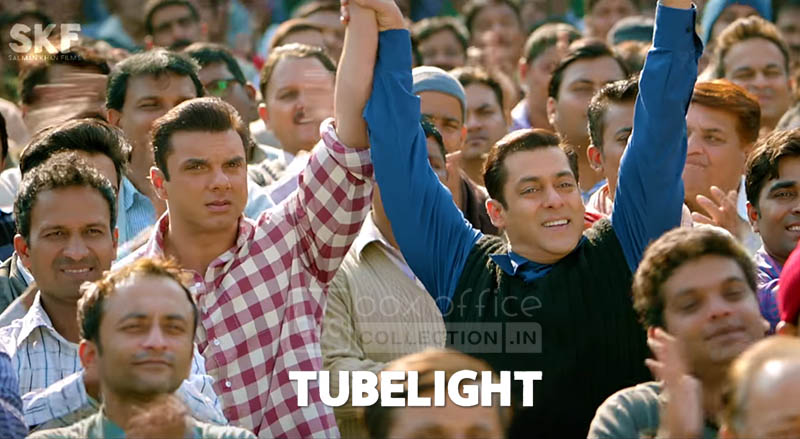 This 2:23 min. long trailer promises an interesting war drama. It shows the adorable bromance of Salman Khan and Sohail Khan, sharing their real-life relationship in the movie. As it is directed by Kabir Khan, so the trailer gives a feel of Bajrangi Bhaijaan also.
One can also witness the glimpse of Shahrukh Khan's cameo in Tubelight, seems like he has made an appearance for a song in the movie. Like it's teaser, the actress Zhu Zhu still has less-than-a-second look in the trailer. Everyone now excitedly looking forward to it's release, which is scheduled for 23rd June 2017.
At 9:03 pm, Salman Khan took to Twitter to share the link of #TubelightTrailer with fans, he wrote, "Trailer made… only for you!". In morning, he posted a poster and captioned it, "Kar lo yakeen, #TubelightTrailer will be here tonight at 8:59 PM".
Watch: Salman Khan's Tubelight Official Trailer
Couple of days back, director Kabir Khan made an announcement regarding the release of trailer. With a picture of CBFC 'U' certificate, he tweeted, "#TubelightTrailer out on the 25th of May – can't wait to show you guys!".