Salman's Bajrangi Bhaijaan & Akshay's Brothers Trailers
Being in huge hypes and then controversies for its release date due to Salman Khan's court case hearing, now soon we will watch the official trailer of upcoming Bollywood film – Bajrangi Bhaijaan. Starring Bollywood handsome hunk Salman Khan and beautiful Kareena Kapoor Khan; the film is a total romantic cum action blast for all the lovers and the fans of both stars as well.
It is an action cum romantic movie having high level stunts, action sequences and ultimate story. The film is in media buzz due to many reasons one after other in the past months. But now the film makers have made it clear that very soon the official trailer will hit the media and internet & this news has raised the buzz to higher level.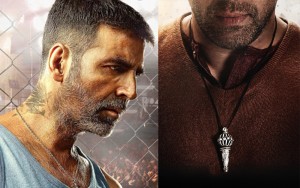 Audience is so excitedly waiting for the release of the trailers as the film up to now has created lot of buzz and suspense that what is the film based on, what is the new look of both the stars and what is the level of amazement that the trailers will put all of us on.
Reports revealed also shows that Akshay Kumar starrer other most awaited movie Brothers first official trailer will also be unveiled soon as fans are too crazily waiting for its trailers also. Though official trailer both these hyped and buzzed movie might be hitting the media on different dates but if they do so nearly then it might be a very interesting battle to watch that which trailer gets more high public response.
Though no news have been made regarding same day or of release for official trailers of both these films still Bajrangi Bhaijaan's trailer is expected to hit sooner than Brothers as we have heard less of the film of being releasing earlier. Brothers being Akshay Kumar starrer movie hence is expected to be a great action dosage and something unusual than the previous super hit action movies.
Also look of both actors might be like always different but still most charming and handsome. People are very fascinated to see the trailers of these 2 big awaited movies hitting the media. Let's wait for any updates by the film makers regarding the official trailer release date of both Bajrangi Bhaijaan & Brothers.
On fans demand, official teaser of Bajrangi Bhaijaan is releasing today on 27th May 2015