Mary Kom new song Ziddi Dil ft. Priyanka Chopra
First song from the upcoming Bollywood movie Mary Kom has been released out few minutes ago. The movie is based on the real story of Indian Women Boxing Champion Mary Kom. First official trailer of the movie was released on 23rd July 2014 and from that day, audience was waiting for its first song.
Finally the wait is over, movie's first song "ZIDDI DIL" has been released today on 30 July 2014. The song is sung by Vishal Dadlani and its lyrics given by Prashant Ingole. Shashi Suman has given the music in the song, under the label Zee Music Company. Video of the song is featuring the struggling story of Mary Kom and her spirit of creating history.
Mary Kom is releasing on 15th September, do not forget the date!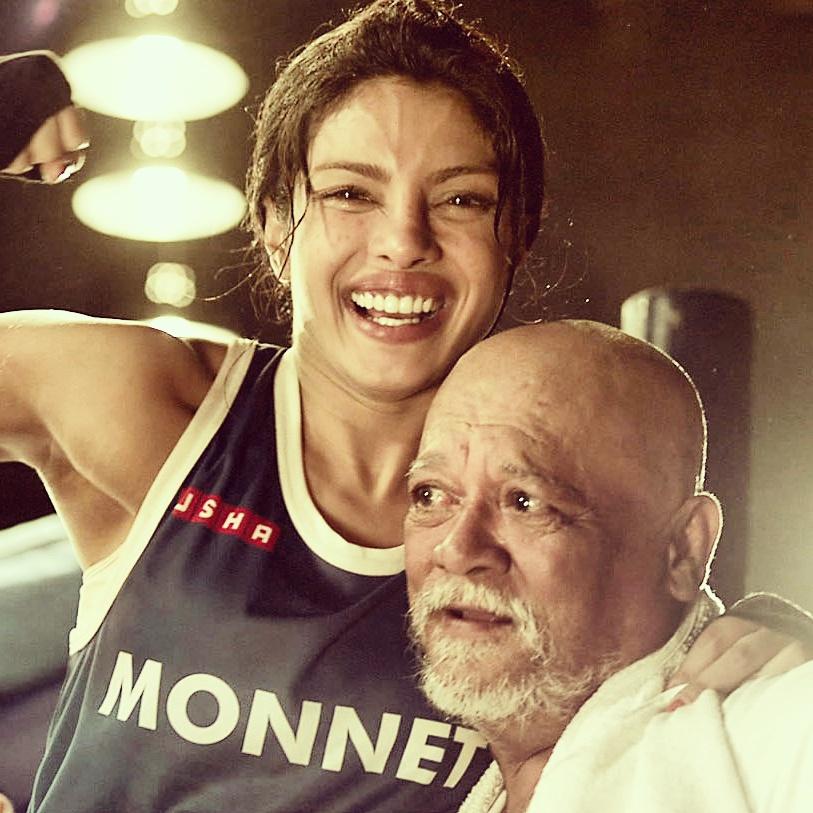 Song Title: Ziddi Dil
Music: Shashi Suman
Singer: Vishal Dadlani
Lyricist: Prashant Ingole
Music Label: Zee Music Company
Ziddi Dil (Mary Kom) Song Full Lyrics
Hey Yeah… Iiii Iiii Hey Hey..
Hey Yeah… Iiii Iiii Hey Hey..

Bas khud ki hi sunta baatein…Yey Yey Yeah!
Nadaani se hain naate…Yey Yey Yeah!
Ghurrata aate jate…Yey Yey Yeah!
Din ko kehta yeh raatein…Yey Yey Yeah!

Oo..dekhein hain aanhkon mein
Kismat ki aankhein dalenge
Hawa ke kaaano mein jake
Kahein kismat piddi hai

Dil Yeh Ziddi Hai
Dil Yeh Ziddi Hai
Dil Yeh Ziddi Hai
Ziddi Hai Ziddi Hai
Dil Yeh Ziddi Hai

Dil Yeh Ziddi Hai
Dil Yeh Ziddi Hai
Dil Yeh Ziddi Hai
Ziddi Hai Ziddi Hai
Dil Yeh Ziddi Hai

Yeee…Parchhaiyon Se…. 
Chhupta yahan
O ho.. phir tanhaiyon se ladta yahan
Jo chahta hai..woh hai kiya
Apni hi sharton pe..yeh hai jeeya
O ho ziddi hai ziddi kehta, kehta yeh ziddi hai

Dil Yeh Ziddi Hai
Dil Yeh Ziddi Hai
Dil Yeh Ziddi Hai
Ziddi Hai Ziddi Hai
Dil Yeh Ziddi Hai

Dil Yeh Ziddi Hai
Dil Yeh Ziddi Hai
Dil Yeh Ziddi Hai
Ziddi Hai Ziddi Hai
Dil Yeh Ziddi Hai