Year's highly awaited American superhero movie 'Avengers Infinity War' is all set to hit the screens on 27 April 2018 worldwide including India. The third installment of Marvel's most popular franchise Avengers is buzzing among fans loudly since October 2014 when it was officially announced.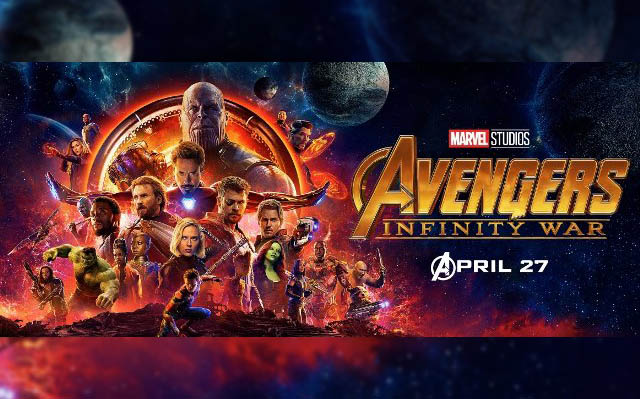 Avengers is one of the few Hollywood franchises which have enormous hype among Indian audience. This is the reason, the pre-release buzz for Avengers Infinity War across the metro cities of India is not less than the biggest Indian blockbuster franchise Baahubali.
Noticing the massive buzz, distributors decided to open the advance booking for Avengers 3 from Sunday across the country. As per reports, the movie has started getting an amazing response on the ticket windows and positively expected to break all the previous records of Hollywood movies at the Indian box office. BOOK YOUR TICKETS NOW
Directed by Anthony Russo and Joe Russo, this 19th movie of Marvel Cinematic Universe is the sequel to 2012's The Avengers and 2015's Avengers: Age of Ultron. It brings all the Marvel's superheroes including Doctor Strange and the Guardians of the Galaxy together to fight against the mad titan Thanos who wants to amass all the Infinity Stones.
Avengers Infinity War features an ensemble cast that includes  Robert Downey Jr., Chris Hemsworth, Mark Ruffalo, Chris Evans, Scarlett Johansson, Benedict Cumberbatch, Don Cheadle, Tom Holland, Chadwick Boseman, Paul Bettany, Elizabeth Olsen, Anthony Mackie, Sebastian Stan, Danai Gurira, Letitia Wright, Dave Bautista, Zoe Saldana, Josh Brolin, and Chris Pratt.