PVR Pictures is gearing up to release its next big blockbuster and this time the stakes are high! Announcing its new film 'Midway' is based on real-life incidents from the Battle of Midway, it showcases the huge clash between the American fleet and the Imperial Japanese Navy which marked a pivotal turning point in the Pacific Theater during World War II.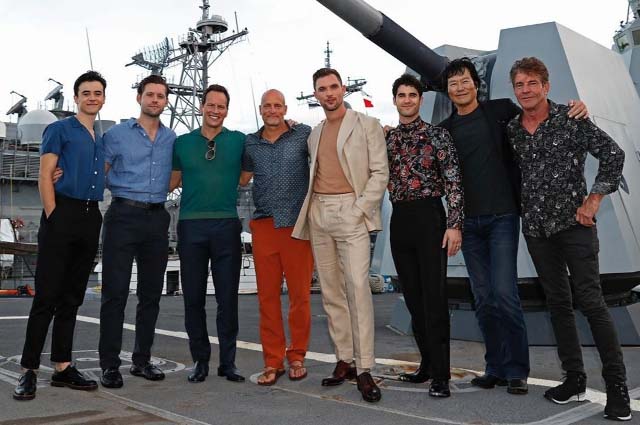 To honor and salute the real heroes of the Navy, the cast and crew of Midway – Roland Emmerich, Patrick Wilson, Luke Kleintank, Woody Harrelson, Ed Skrein, Etsushi Toyokawa, Darren Criss, Dennis Quaid, David Hewlett and Keean Johnson visited the ship – USS Halsey in Honolulu, Hawaii and spent time with the Navy commanders while they had their fan moments with the cast.
While the film tells the story of the leaders and soldiers who used their instincts, fortitude and bravery to overcome the odds, the cast took some inspiration from their anecdotes and was truly mesmerized with their heroic deeds to protect the country.