Priyanka Chopra has Singed her first Hollywood movie 'Baywatch'
It's confirmed! Bollywood's Desi Girl Priyanka Chopra who is currently being seen in the Hollywood show- Quantico will soon be seen in the upcoming buzzed movie 'Baywatch'. As per the reports, the hit Bollywood actress cum singer cum actor of Hollywood television industry will feature in the movie with the two famous names – Dwayne Johnson and Zac Efron. Yeah! having heard these two names with Priyanka, it is already so exciting.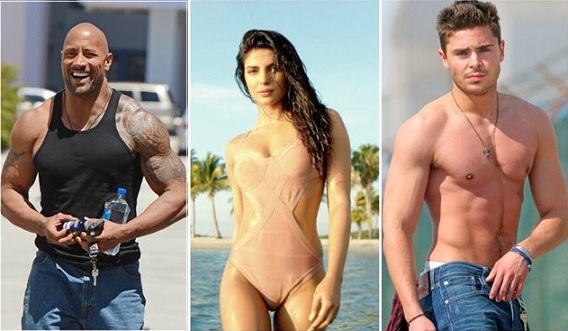 Audience is very keen to see the Bollywood diva rocking the Hollywood film industry soon and making her Hollywood debut with Baywatch. It is already visible that Priyanka has received high public response in foreign countries for her new American show Quantico so this positive audience feedback is going to support in her debut movie outside India.
Well, the good news for Priyanka Chopra here is that her new show is going to increase positivity among foreign audience for her debut Hollywood movie plus the Indian audience already loves her so her fans will definitely watch the movie. Hence chances are quite positive for the good response of movie even before much news available.
With a strong and popular star cast like Dwayne Johnson and Zac Efron, Priyanka is expected not only to work as a female lead in the movie, but she will be seen playing very interesting character. After receiving accolades as best actress in a new TV series for Quantico, this touted version of the show 'Baywatch' will reveal Priyanka in more sexy and hot avatar.
While we can hear some scheduling conflicts right now going between the talks for Quantico's new season and 'Baywatch' shoot, yet it has been confirmed that we would be seeing the Bollywood beauty making her Hollywood debut with 'Baywatch' playing character of the main villain in a glamorous role.
Read: Deepika Padukone to star in Vin Diesel's xXx The Return of Xander Cage