'Midway' is a movie that pays homage to the brave men who fought the Battle of Midway during World War II. As a whole, it gives audiences an insight into the courage it takes for every soldier to fearlessly go into battle.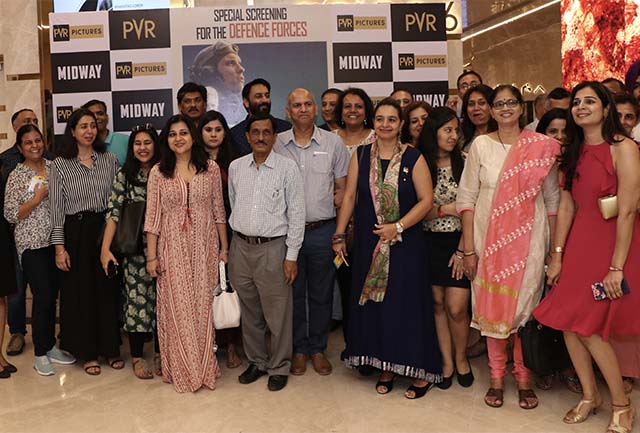 Honouring such leaders and soldiers, PVR Pictures organized a special screening for the Defence Forces in Mumbai and invited its respected officers and commanders, along with their families to grace the occasion. The film was screened 2 days before the official worldwide release of the film, making it a truly exclusive experience.
Commenting on it further, Kamal Gianchandani, CEO of PVR Pictures Ltd. said, "What the Indian freedom struggle is to the Indians, is what the Battle of Midway is to the Americans. A movie that talks about the brave and intelligent men who used their instincts, fortitude and bravery to overcome the odds and lost their lives need to reach every person in the country. By honouring our nation's Army men, we wanted to take it a notch higher and salute their courage and determination."
While the anticipation of the film builds up among audiences, it is all set to release on 8th November 2019.
An officer after watching the movie commented, "The movie midway connects to each and every soldier who has felt the pressure of combat, and the rush of adrenaline in such conditions. The message, that sound leadership can snatch victory from jaws of defeat, is conveyed in an extremely vivid fashion in the movie. The special screening by PVR Pictures for defence personnel is deeply appreciated."