The new celebrity guest on the popular weekly chat show Famously Filmfare Tamil presented MX Player was the very beautiful Shruti Haasan. The actress has spilt many interesting secrets about her life in the latest episode.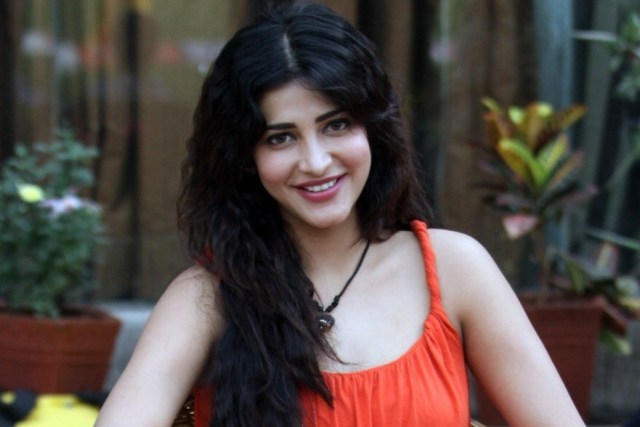 Shruti Haasan thanks her parents for her beautiful looks
Quote- Both have killer looks and looks that can kill. Both of them have the same combination.
Shruti Haasan's respect for her father
Quote- I respect my father a lot. Honestly, the way he does things, both personally and professionally. Seriously, I have a lot of respect for his achievements. Not because he is my father, but because his style of doing everything is very different. Other than that, I can talk to him casually, I can openly share what I have in my mind. I would say that he is a kind of a very liberal father.
Shruti Haasan's thoughts on her first movie
Quote- My first movie, I don't know whether it was the right decision or a wrong decision. Actually why I see that as a wrong decision is because I was not ready at that time. I was not aware of the depth and emotion and pressure of cinema. I was in a band and then suddenly I landed up here from the music world.
Only after the movie was over, I realized its value. It was a learning process but ultimately it has been my own decision. So whether it is a failure or success, I am able to understand it for myself. Having said that, they have been always supportive from the beginning. I had my parent's support.
Guess who Shruti Hassan would like to take on a date if she was a man!
Quote- If I were a guy, who would I take out on a date, Tamannaah! Actually, if I were a man, I would marry Tammy. She is such a good girl, I won't let her go easily.
Shruti Haasan's one ambition is to be a good mother!
Quote – I think in my life's ambition I don't have too many plans as I told you. I don't have a big list. But I'm looking forward to one thing. I have the ambition of becoming a good mother.