Kabali's team Requested 'Please do not spread the song'
Oh! what is going there in South Indian Cinema? from last few weeks we are getting only the news bites of 'leaked stories' & 'leaked songs'. Once again the same happened with very much awaited Tamil movie of superstar Rajinikanth, which is under production stage these days. Yes you are guessing right, it is 'Kabali' that features Thalaivar in lead role along with Radhika Apte, Kishore Kalaiarasan, Dhansika & Dinesh Ravi as supporting characters.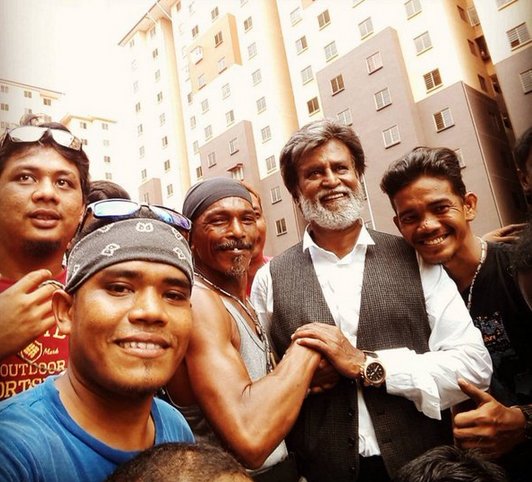 As per reports, the song of Kabali has been leaked out unofficially on WhatsApp. Earlier the issue was just seems like rumor, but the tweet of actor Kalaiarasan has marked it as true. He tweeted, "Guys pls do not share Kabali song..Pls understand and cooperate..Support us..We r trying our best to stop but 😞@beemji #SUPERSTAR #kabali." Obviously the industry required cooperation because these leakages causes heavy loss to producers. And the thing to worry about is, how these stuffs gets backdoor exit?
The movie is directed by Pa. Ranjith and produced by Kalaipuli S. Thanu under the banner V Creations. Shooting of Kabali was began from 17th of September in Chennai and is being shot in Malaysia. To set hype of the movie, makers had also unveiled its posters along with the commencement of shoot. The filming is heading smoothly towards wrapping and expected to be completed on time. Fans of Rajini are very much excited for this upcoming mob movie which is scheduled to be released next year. Along with Tamil, the movie will also get released in Telugu with the title 'Mahadev'.