Indian Film Festival of Melbourne (IFFM) currently in its 9th year is set to open its curtains from 10th – 22nd August under the unifying theme of 'Inclusion'. The multi award-winning festival which is the southern hemisphere's greatest annual celebration of Indian cinema recently announced the details for the upcoming 12-day festival.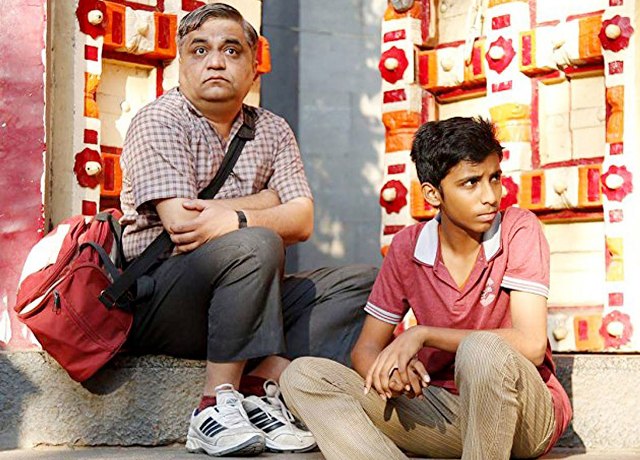 Each year the festival promises to offer Australian and Subcontinent audiences the opportunity to explore and engage with the diversity of Indian Cinema in different languages. One of the films IFFM will hold is the screening of the upcoming Marathi film is Chumbak.
The movie is directed by Sandeep Modi has renowned lyricist Swanand Kirkire in the lead role. It is a story of friendship between a 15-year-old table-cleaning-waiter-boy Baalu and his chance encounter with a 45-year-old mentally slow man Prasanna that forces him to make a choice between his dreams and morality.
Chumbak is the story of these two oddballs and their choices that shall shape their life. The film is presented by superstar Akshay Kumar after being impressed with the movie, in one of the screenings in Mumbai he decided to present this movie. Chumbak is slated to release on July 27 in India and will have its Australian premiere at the festival this year.
Speaking about the premiere, Swanand said, "I am really excited that our film Chumbak is selected in the Indian Film Festival of Melbourne and I am really looking forward to the response of Australian people that how do they receive the film. This is a film about two people, one little boy, and an elderly man.
This is a film about the 14-year-old boy and a 45-year-old elderly person and this is the film about which path to choose in life, you are always on the crossroads of right and wrong, of choosing what is good for you and what is good for everybody else. I am very happy that a superstar like Akshay Kumar has agreed, I mean he has liked the film so much that he presenting the film now for us in India".