ABCD 2 Celebs Reviews & Tweets
Special screening of the movie ABCD 2 releasing today, has already been held yesterday on 18 June. The special screening was held in Mumbai at PVR Cinemas, Juhu. Along with the entire star cast of the movie, many Bollywood actor and actresses were also spotted at the moment. Arjun Kapoor, Sonu Sood, Tisca Chopra etc. were present there in the premiere. All the viewers were looking very excited and happy after watching the movie. All showed thumbs up to ABCD 2 and marker it as "must watch" movie.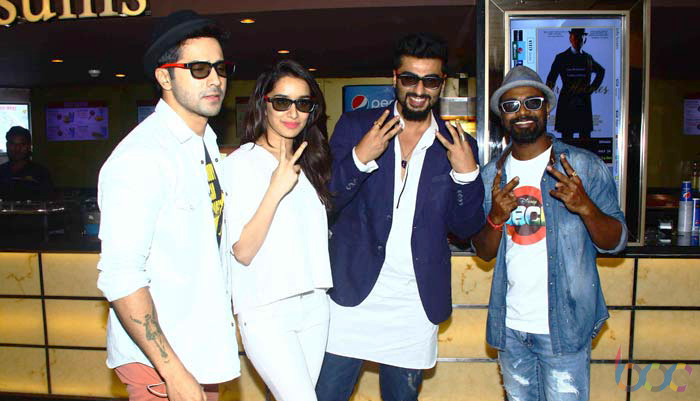 As expected, ABCD 2 is much better than its previous part. This time director Remo D'souza and entire starcast have done mind blowing work in the movie. Their hard work is easily visible while watching the movie. As per the reviews from Bollywood celebrities who watched the movie, that each and every sequence of the movie is watchable. Dance moves and rhythmic music encourages you to shake your legs with beats. Watching all these things in 3D is a marvelous experience.
On a obvious note, such positive comments and reviews will definitely resulted in positive for the movie at box office. Audience was already very excited for the movie and after such supportive comments from their favorites stars, their excitement has been raised up to next level.
First Day Expected Collection of ABCD 2