Azhar – Something is Missing!
Movie: Azhar (2016)
Director: Tony D'souza
Star Cast: Emraan Hashmi, Prachi Desai, Nargis Fakhri, Lara Dutta, Manjot Singh, Kunal Roy Kapur, Rajesh Sharma etc.

Azhar – the biopic of former Indian cricketer Mohammad Azharuddin, has finally released out. As the movie portrays very sensitive story, that is why it has good buzz among audience. Before the release everyone had very positive expectations with the movie, which it does not fulfill actually. Not completely but Azhar has got failure to acquire that desired place in the hearts of audience.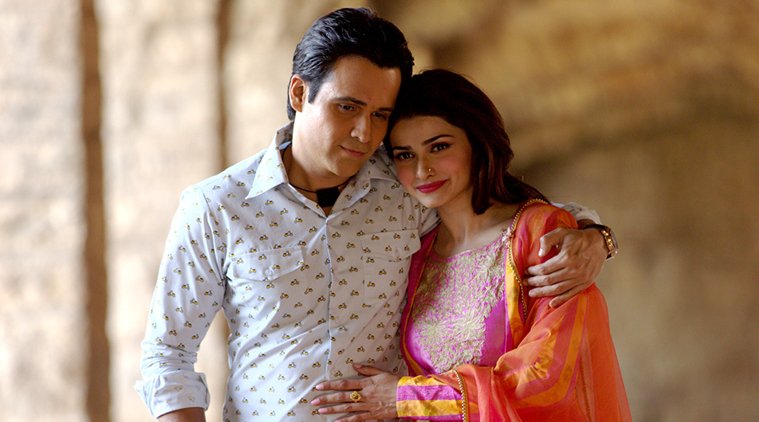 There is nothing that attracts you, except being a biopic of Azharuddin who was implicated in match fixing in the year 2000 and banned by BCCI for life. Of course the movie is not to prove him innocent or else but it is based on a story, how a boy from lower class family became an international cricket player, how he and his family faced that situation when entire India was protesting against him.
Emraan Hashmi who has played the title role, tried hard to perform the character of Azhar. No doubt, his efforts are appreciable; very impressively he imitated the distinctive habits of Azharuddin like his batting style, flick of the wrists & more. But while speaking he sounds like himself and there are some more flaws which resist us to give him full marks.
Prachi Desai who has played as a first wife of Azharuddin, once again proved her acting skills; with very simplicity she performed her character. Nargis Fakhri as the second wife of Azharuddin, does not left any impact on audience. Lara Dutta flawlessly justified her character of public prosecutor. Manjot Singh, Kunal Roy Kapur, Rajesh Sharma and others have played their characters well.
Technically Azhar is overall decent, but still that element is missing which holds you till the end without any boredom; the excitement, the curiosity which generally seems while watching biopics. At time, it feels like normal Hindi drama movie instead of a biography. Despite good performances of actors, you do not feel satisfied after watching it. The case is exception, if you are fan of Emraan Hashmi.
Azhar gets 2.5 stars, for the attempt to make movie on this incident, for the hard work of Emraan and for good music. It doesn't mean, the movie is not watchable! but you need to left the sack of your expectations outside the theater. You can watch it to know what really happened with Mohammad Azharuddin, was he innocent or guilty?