Very First Review of 'Baahubali 2' by CBFC Member
Except the backend team, no one has seen Baahubali 2 yet but the censor board has got this privilege to watch year's biggest film before the world. Without any single cut, CBFC has passed SS Rajamouli's directorial with U/A certificate. About the film, the prominent CBFC member says many interesting things which will definitely boost the excitement level of audience.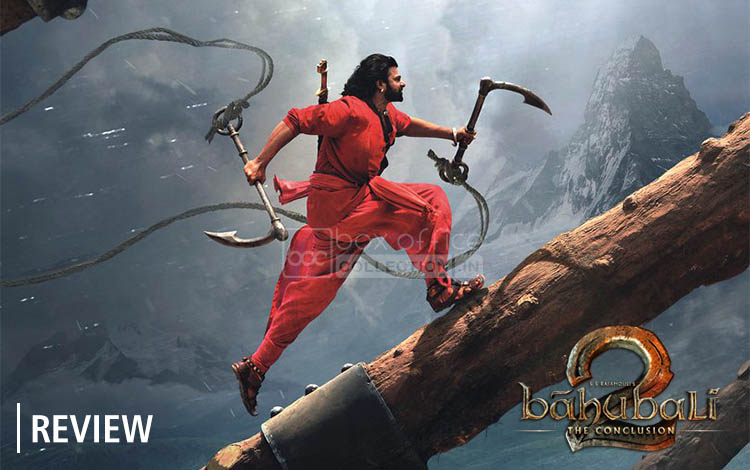 He says, "Baahubali 2 – The Conclusion is in every sense bigger than the first part of the film. The second part is longer than the first part, almost three full hours. But not a moment sits heavily on the narrative. We haven't cut a single frame, shot, or a word from the dialogue. There was no moment that we could eliminate,".
"The action sequences are this time shot far more intricately and the special effects, especially in the war scenes are on a par with what we've seen in the best Hollywood war epics from Richard Attenborough's A Bridge Too Far to Mel Gibson's Hacksaw Ridge," he added.
About the confrontation scenes between Prabhas and Rana Daggubati, says the awestruck CBFC source, "heart stopping… the two of them are like restless lions in a cage ready to pounce but something keeps them from tearing at each other, I can't reveal what. Both the actors are equally impressive this time."
As for the million rupee question, why did Katappa kill Baahubali?, the revelation will leave audiences "stunned and disbelieving," says the CBFC source.
The CBFC member says, "Baahubali 2 – The Conclusion will put Indian cinema on the global map. The stunts, the spectacle, and the performances are superior to Fast & Furious 8. Audiences will come away very very happy but also very sad. This can't be the end of the Baahubali saga!"
- Source: BollywoodHungama.com