'Bajirao Mastani' is a Masterpiece by Sanjay Leela Bhansali
Movie: Bajirao Mastani (2015)
Director: Sanjay Leela Bhansali
Cast: Ranveer Singh, Deepika Padukone & Priyanka Chopra

As per the earlier expectations, one of the much awaited movies of the year Bajirao Mastani is winning hearts across the country. No double thought that director Sanjay Leela Bhansali has delivered a masterpiece to Indian cinema. The very intense and classy love story, truly deserves a standing ovation. Earlier everyone was comparing it with the adjacent release Dilwale but in actual there is no comparison between these two. Both are based on different genres and if you are die hard fan of Bollywood then you should go for Bajirao Mastani. Its spectacular war sequences, intense dialogues & marvelous performances of lead stars, makes it magnum opus of Indian cinema.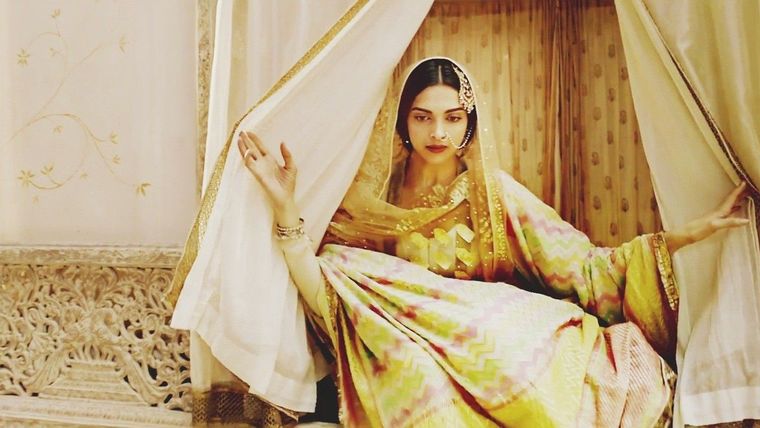 Despite of having long run time, Bajirao Mastani doesn't create boredom at any sequence. Yeah it gets slow in middle but that doesn't make you yawn. The best of the movie is its flawless direction and ofcourse the very delightful performances by Ranveer Singh, Deepika Padukone & Priyanka Chopra. All are very versatile actors and have given one of the best performances of their career. Sanjay Leela Bhansali himself given the music in Bajirao Mastani and it is good, especially the songs Deewani Mastani & Malhari.
From beginning to climax, this historical romantic movie holds your eye ball and makes you lost in this intense love story completely. Ranveer Singh has purely justified with his character and showed very strong & superb performance as Bajirao. The leading ladies Priyanka & Deepika are looking very beautiful and performed their characters brilliantly. For its direction, story, dialogues, star performance & visuals, Bajirao Mastani gets 4 stars out of 5.