After a short delay, finally the much awaited teaser of Salman Khan's Bajrangi Bhaijaan has been released out yesterday. As expected the teaser is mind blowing and Salman asusual at his best in the movie. Fans were already super excited for the teaser before its release and yesterday their excitement was not under control. The teaser of Bajrangi Bhaijaan is about to complete 1 million views in less than 24 hours.
Salman Khan fans as well as Bollywood lovers showed thumb up to the teaser and now all are very much excited for complete trailer of the movie which will release soon. Teaser has revealed the story of the movie but still all are waiting for the kick-ass dialogues of Salman.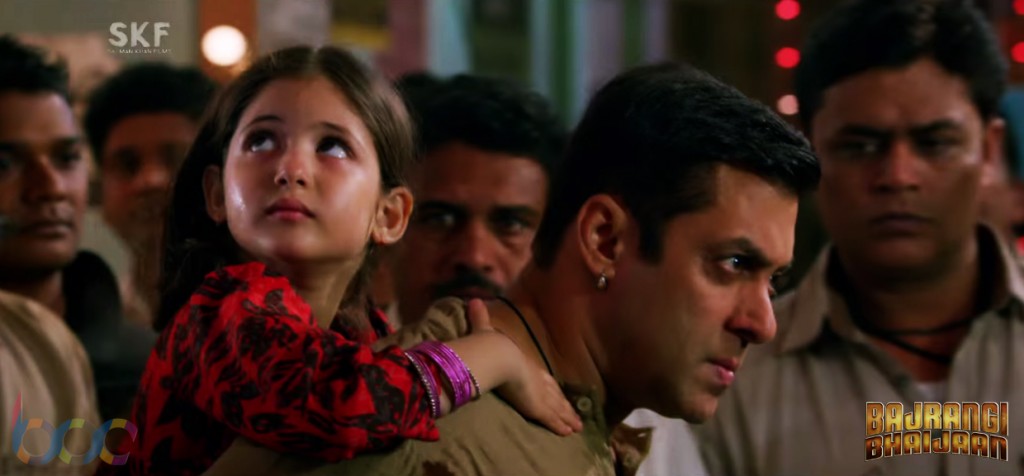 Bajrangi Bhaijaan is a story of sweet little Pakistani girl, who lost in India without her voice; the girl is dumb actually. Then she finds a man with heart; a kind hearted helpful man Bajrangi Bhaijaan i.e. Salman Khan. Salman takes the responsibility to reunite that girl with her parents, who lives in Pakistan. In the whole journey of his commitment, there are lot of action sequences. Kareena Kapoor is playing a role of Bajrangi Bhaijaan's love interest and Nawazuddin Siddiqui as his friend.
Considering the character of Bajrangi Bhaijaan, then Salman Khan is perfect for it. A strong and kind hearted man who loves children. Salman Khan is enough to make Bajrangi Bhaijaan a blockbuster of 2015, but the innocence of little girl will definitely over shadow Salman & Kareena in the movie.