D Gangs of Mumbai Movie Wiki
After so many average Bollywood releases last week now some more of quite the same are here to hit the box office screen this Friday. D Gangs of Mumbai is an upcoming action movie of Bollywood which is directed by Wilfred Lobo and Rajiv Ranjan Das and produced by Chandrashekhar Shetty. Story of the film is written by Abhay Chaudhary and made under the banner of N Screen Emotions Pvt. Ltd. The shooting of the film has completed and officials announced its release date recently. D Gangs of Mumbai is all set to release on 1st August, 2014. Here we provide you latest info regarding this fresh movie D Gangs of Mumbai.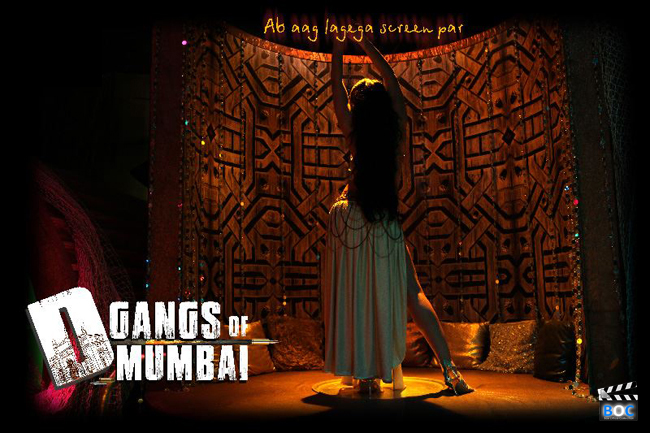 ---
Star Cast
D Gangs of Mumbai is an upcoming Bollywood movie with some popular old names of actors and actress as the lead star cast of the film.
Sanjay Kapoor as Avi
Aarya Babbar as Shiva
Mahima Chaudhary as Maya
Om Puri as Ramakant Jog
Sushil Singh as Hemant Jog
Vinay Apte
---
Story of D Gangs of Mumbai
The story of the film is about two friends Avi and Shiva who are sharing their energetic youth in order to get recognition in Mumbai city of India. The path they select goes to the deadly criminal activities. ACP Hemant Jog attempts to handle the case most probably due to his intention of exercise his innovative visionary concept about dealing with criminals. They go to another city for a new beginning. Avi starts living a joyful life with his wife and son. One day he gets the awful news about the death of ACP Hemant Jog. It leaves him in great worry, as ACP Hemant Jog was their protector. Ramakant Jog is the father of ACP Hemant Jog and the ex- commissioner. After three years, Soutya, a man whose brother has killed by Avi and Shiva, manages to figure out the murderers with the help of a corrupt police officer. Now a thrilling situation erupts in the lives of Avi and Shiva.
---
Music
Music of this upcoming film D Gangs of Mumbai is quite good and there are many good named singers associated with the music and soundtracks this movie. Liyaqat Ajmeri gave music for the film and singer like Mika Singh, KK and Javed Ali gave their voices for the film.
---
Promotions
Being a small budget movie or at most mid budget production, D Gangs of Mumbai is not getting much attention of the viewers and the total promotions of the film are just average.
---
D Gangs of Mumbai Trailers
First official trailer of the movie was out many days before and audiences haven't appreciated enough the concept but few among the viewers have liked the content of the trailers and are expecting good entertainment from the film. Keep connected for more updates about critics review and first day collection of this latest movie D Gangs of Mumbai.