Aamir Khan's Dangal Live Tweet Reviews
Superstar Aamir Khan's recent offering, the sports biopic drama Dangal is getting super positive reviews from critics before the release. Couple of days back, actor arranged the special screening for celebrities and critics. Everyone got very much impressed with the movie and marked it as year's one of the best movies. Their such enthusiastic reactions have boosted the excitement of fans as well as moviegoers.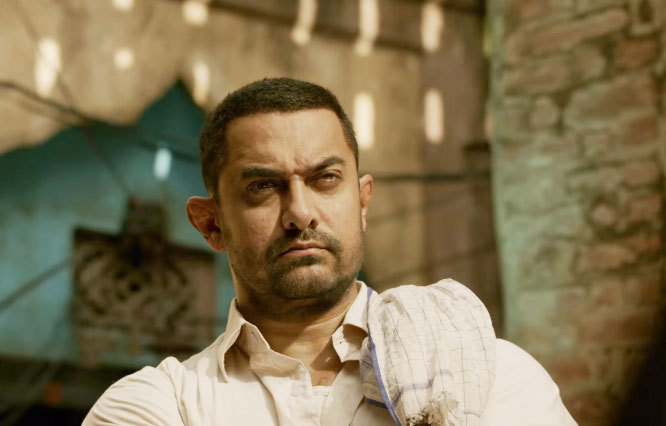 As per critics, Dangal stands on peak in all the aspects. The movie is power packed combination of spirit & emotions. Each and everyone has given brilliant performance, especially Aamir who has nailed in the challenging role of Mahavir Singh Phogat. The story based on the real life of world class female wrestlers Geeta Phogat & Babita Kumari inspires a lot.
After watching Dangal, the renowned journalist Taran Adarsh rated the movie with 4.5/5 stars and said, "DANGAL is a flawless piece of work — it's captivating, unpredictable, spellbinding, entertaining and never overstays its welcome [run time: 2.41 hours]". The similar kind of reaction come from Anupama Chopra, she tweeted, "#Dangal is a rousing spectacle w beautifully wrought emotions. It's moving & empowering! Walked out feeling I can also wrestle w anything!".
Faridoon Shahryar took periscope to review the movie, he said, "Dangal is an incredible movie, which surprises at every level and grips you completely". Known movie critic from Chennai, Ramesh Bala tweeted, "A Powerful movie about how a father overcomes his own prejudice to make his daughters Intl Champs. Emotional Entertainer!. @aamir_khan delivers a Towering Performance. He goes above & beyond in physical transformation and lives the character. Commendable job by the young actresses – Two daughter chars – #FatimaSanaShaikh , #ZairaWasim , #SanyaMalhotra & #Suhani,". "Music by @ipritamofficial deserves a spl mention. The songs and BGM bring the necessary depth to the emotions on-screen. Using a real-life story, Writers & Dir #NiteshTiwari together with @aamir_khan , deliver a once in a life-time movie" he added.
In last the most precious review for Dangal is given by the superstar Salman Khan on behalf of his family. He tweeted, "My Family saw #Dangal today evening and thought it was a much better film than #Sultan. Love u personally Aamir but hate u professionally !".