Anegan (Tamil) Critics Review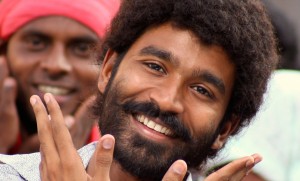 Here comes a new unique romantic thriller film starring the hit
Dhanush
along with many other star casts in leads. Though the film is not at all a kind of romantic or cheesy love story, it is all about revenge, fantasies & imagination yet it describes unique love in a totally different way. Dhanush will be making his highest release screens for any flick with
Anegan
giving him high exposure & buzz. The film according to the critics is a very unique mixture of love, action, suspense and drama & much more.
It starts off as a simple love story but later breaks into what looks like a thriller. They have reviewed Anegan as much capable of attracting the audience through its script & performance. Talking performance wise, then critics has said that star casts have done a marvelous job and are looking best to their characters in the film. Now what lefts is the promotion and music of the film so we do not need to say much about the music as everyone can already hear Anegan songs everywhere in south nowadays.
Overall Anegan has been described by the critics as one of the most entertaining films of this year comprising all the required elements in it. They say movie is capable of doing very well and making many records in it name.
Anegan Expected Business
Releasing on 400 screens in Tamil Nadu (highest for Dhanush ever) & 1000 screens in rest places this Friday on 13 February 2015, film has maintained its pre release image well among the viewers. Trailer & music of the film got good response from the audience making its expectations higher. It is estimated to show us impressive performance though not more than I or recent hits like Yennai Arindhaal or Kaththi due to their higher number of screens and collections but still will do well.
Being a youth oriented movie it will definitely attract the young generation especially. Anegan has got good rating and positive remarks from the critics, now it time to wait and see final performance of the film when it gets released.