Entertainment Movie Promotions
After providing the critics review and wiki of the upcoming Bollywood comedy film Entertainment, now we are ere presenting our viewers what is the main part before the release i.e. movie promotions and pre release public response. Now the movie is soon to hit the theatres this Friday on 8 August 2014, so promotions plays a great role in affecting the audience or attracting them towards the movie. And on the positive note, we have seen that Entertainment is getting too good promotional footage as the lead actor of this film Akshay Kumar is giving his best effort to promote the movie everywhere possible. He is providing his 100% for making the audience attentive towards his upcoming film and to the favorable note audience is also very excited for the film. We can see Akshay promoting his movie on television shows, social media, and air channels and in reality shows too. The high note promotions are indicating good way for Entertainment as ore audience si aware of this film releasing on Friday and might result in extra addition to the favorable opening of the film.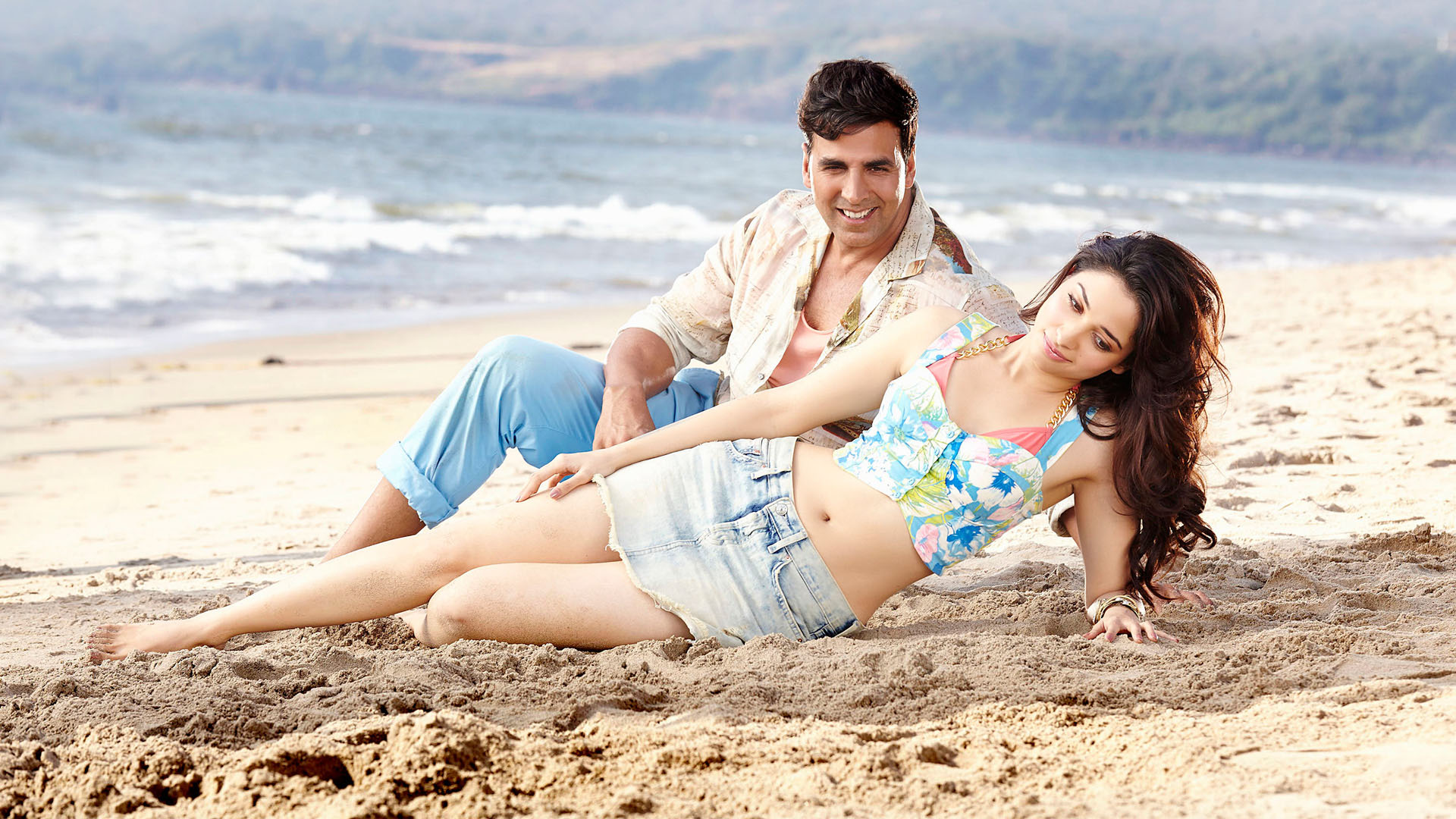 Entertainment Movie Audience Response & Expectations
As we all know and accept that ultimately public is the real judge and critics for any movie so let's look into how the public is expecting from the film and what is their response from Entertainment.
Entertainment is Akshay Kumar's second movie of this year after the super hit grosser of this year Holiday. Beside high promotions, Akshay Kumar has one more advantage for his film success opening i.e. after watching Holiday he has added many new followers and fans to his hit list which is going to increase the overall occupancy for the film. Additionally people after the good and money's worth performance from Holiday have mostly positive reviews and high expectations from the film public response before the release is so good and it appears as if after Holiday which was an action packed serious movie, this latest comedy genre is going to be another big hit of this year and Akshay Kumar as well.