Entertainment Movie Review
3.5 Stars
Starring many known Bollywood stars in the lead role, the latest comedy release Entertainment is doing fantastic performance on box office. Directed by Fawad-Sajid, the film not only features the main star cast- Akshay Kumar, Tamannaah Bhatia, Krushna Abhishek but it also has stupendous cameo roles of many more popular Bollywood celebrities like Riteish Deshmukh, Shreyas Talpade and Remo D'Souza giving it a more interesting touch. Audience has loved the multiples star cast and the short role by the directors Fawad & Sajid has also added up as good favor for the film. What audience loved the most about the film is that Akshay has done his best comedy and everyone found it too funny. Also other supportive main actors like Johnny Lever and Krushna were outstanding in their characters & dialogues as always. There are many so funny punches and dialogues of Krushna in the film that it just makes you giggle for many minutes in the cinema. Audience response for this film is very positive and favorable.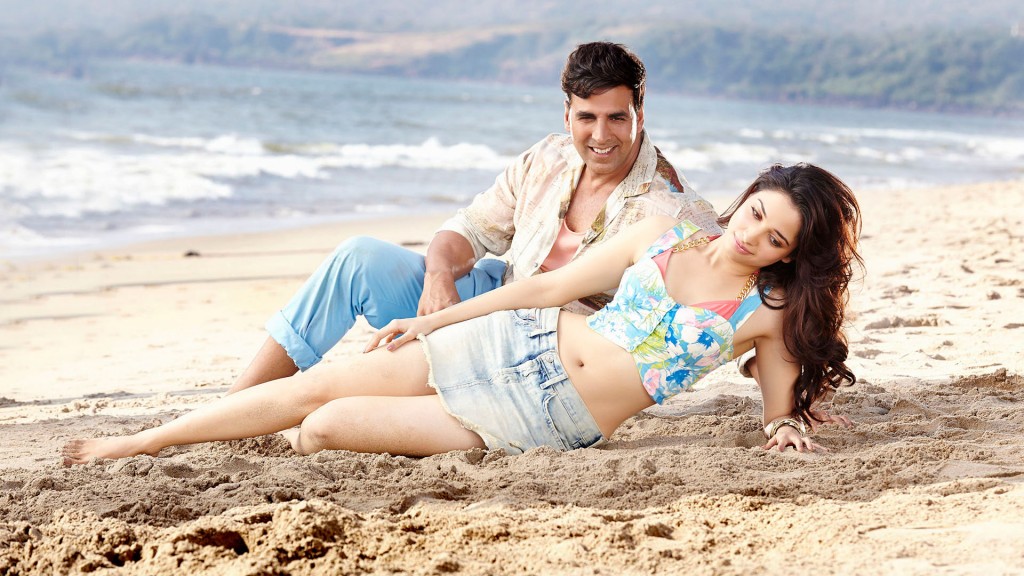 One excellent thing about Entertainment is that it can be watched by everyone as it is made for audience of all ages that is why kids, adults and the elder ones all are enjoying this wonderful comedy movie. There are few scenes in the movie that gives a glimpse of Akshay Kumar's previous comedy films and makes us remember those funny notches from films like Mr. & Mrs. Khiladi, Welcome, Houseful etc. Entertainment is a complete package with many laugh out loud moments in it. Apart from the comedy which is fully filled in it, the film also described best the relation between a Man and a Dog. It gives a social message to everyone that "We all should take care of animals and love them". Viewers loved this effort and initial towards the social cause.
Entertainment is a film that has comedy in it, perfect for every audience, social message and all the actors at their best in it. We can see public having good word of mouth for the film after viewing it. Most of the reviews are very positive from audience and the critics as well and we hope that the film continued to get same response and reviews in the later days too.
Reviews by Analysts
Taran Adarsh (Bollywood Hungama)
– A Joy ride that lives up to its title
Komal Nahta
– #Entertainment is entertaining but the implausibility of the drama is a minus point.
FirstPost.com
– It's sheer genius and Akshay's funniest film since Hera Pheri.