Direction has Bombed 'Fan'
Movie: Fan (2016)
Director: Maneesh Sharma
Star cast: Shahrukh Khan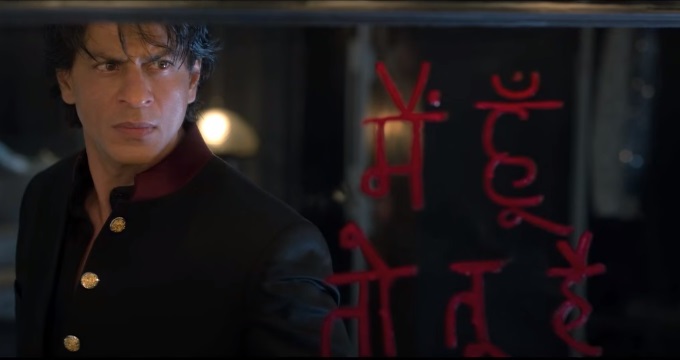 Yesterday the first big movie of the year, 'Fan' has released out. The movie is starring superstar Shahrukh Khan in two different characters, one as superstar Aryan Khanna and second as his fan Gaurav Chandna. Like everybody I was also very much excited for this so much hyped thriller drama movie by India's one of the biggest production banners Yash Raj Films. But now after watching it, there is no excitement left in me and the credit goes to its director. I'm not skilled enough to comment on film direction but I know what is logical and what is not.
I know movies depict reel life but Fan is about the real life of a superstar and his fan. So Mr. Maneesh Sharma, how can you imagine a luxury-holic super star rushing on roads and over buildings to catch a guy in his real life? And where is the police? the star himself tries to perform duties of a cop. On a genuine note, Fan does not suits with the level of Yash Chopra's YRF. The response it is getting on box office, is just only because of Shahrukh Khan.
No doubt, Shahrukh has given brilliant performance in the movie. He has flawlessly justified both the characters and deserves much appreciation for that. But I don't think only because of his work and stardom, Fan can fly for long. Except SRK presence, there is nothing in the movie to enjoy. There is no moment to applause for, there is no action sequence to whistle for. The director has completely bombed the movie for which we were eagerly waiting from a long time and also ruined the taste of SRK's superb acting.
Story: Fresh
Direction: Poor
Screenplay: Average
Cinematography: Good
Acting: Brilliant
Action: Average
Music: N/A
Overall: Average (Gets 2.5/5 stars only for Shahrukh Khan)
P.S. – I want you people to go, first watch the movie and then throw stones on me, if you find me biased or wrong.