Gabbar Is Back Music Review
One of the most awaited movies of Bollywood this year till now named Gabbar Is Back is all set to bang the box office next Friday on 1st May 2015. As we do not need to tell much about the movie because in our previous articles we have already updated our viewers regarding the pre release craze of audience for Gabbar Is Back we will be focusing no the music of film now.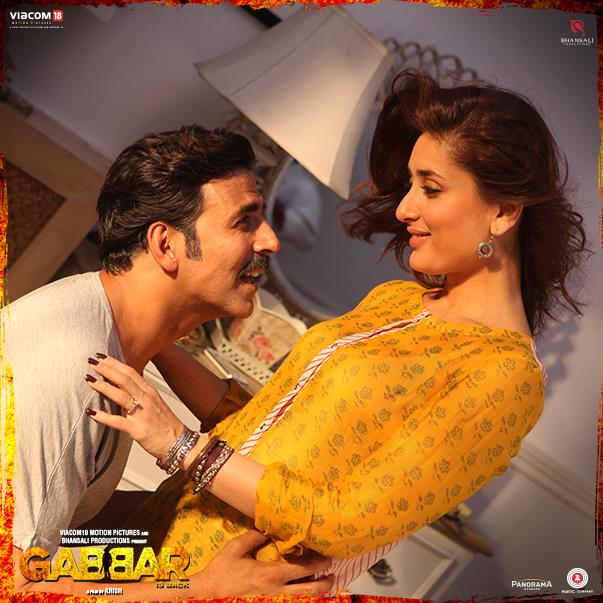 We have seen that viewers are extremely excited to watch this movie; they have loved the trailer, first look, characters and everything about the film. But one thing that every person loves about the film much is – Music.
Movie is sort of film which has everything in it- superb star cast, sweltering chemistry, unique story, great action dose, and most favorite of audience is its music. Nowadays everywhere you can hear the songs of this film and also people singing the songs. Music has already hit the chartbusters very first day it got released.
Songs of Gabbar Is Back
Movie has got so many good tracks in it album that audience is confused what song to like or rate more. Whether it's Teri Meri Kahaani, Aao Raja, Warna Gabbar Aa Jayega or Coffee Peetey Peetey whose video got released yesterday, all have been so much loved by the audience that there is so much demand for Gabbar Is Back songs. Also on internet you can easily see the public craze for the music of in the form of numerous likes, searches and comments.
Not only the audience, even the critics have also rated music best, as per the music reviews by the critics; they found it to have suitable to the theme. Music is out completely and you can find all songs and videos of this biggie. Music of the film is already out so one can enjoy the tracks and have their good time with these songs.