Gulaab Gang Movie Wiki & Release Date
After a very long interval of time the sensational beauty of Indian film industry Madhuri Dixit is back again in Bollywood industry. It is really great news to all the fans of Madhuri Dixit that they will be now able to watch their favorite star performing in a lead role in her upcoming movie Gulaab Gang. Gulaab Gang will be releasing on box office in next month's first week i.e. on 7th. It will be hitting the Bollywood screens near the time of Holi festival. It is a Hindi drama film presented by Bharat Shah, directed by a debutant director Soumik Sen and produced by Anubhav Sinha. There will be lots of action that can be seen being performed by Madhuri Dixit in a fabulous way.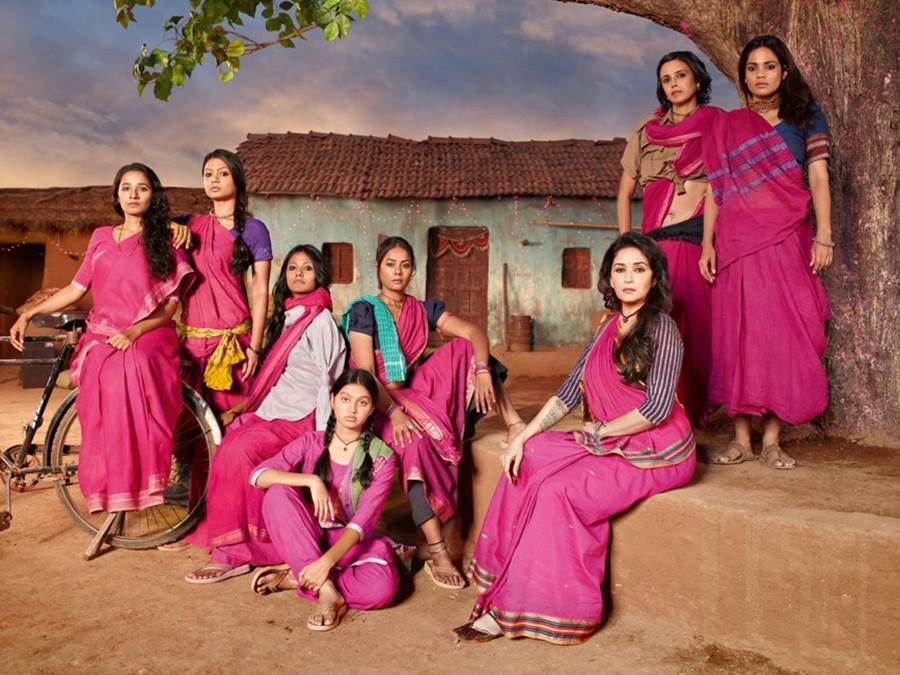 Star Cast
After roping Madhuri Dixit for Gulaab Gang, the filmmaker Anubhav Sinha has casted Juhi Chawla for the film and said it will be great to see them together for the first time on big screen. We hope people will love to see the two beauties of 90s Madhuri and Juhi together. It's a great treat for that audience that loves experienced Bollywood personalities like these two. Both these actresses have claimed themselves as much talented and renowned heroines in the film industry.
Story
Gulaab Gang is a socially based movie relating to the issue of the powerful and the weak groups. This flick is inspired by Sampat Pal-led Gulaab Gang in Bundelkhand, Uttar Pradesh, which fights for the rights of women in the region. The film is based on Gulaab Gang, a group of Indian women vigilantes and activists dressed in pink saris, fighting against the social injustice and operating in the Bundelkhand region of central India. It is based on social activates and how the weak tribe women fights their struggle against their identity and rights.
Music
Film is very socially based so the music of the flick is also kept suitable to its title and story. Not any song has been released yet of this upcoming venture except its title song Gulaab Gang. Madhuri Dixit and Juhi Chawla can be seen in this song in their characters.
Promotions
Film is being promoted on YouTube etc till now as not any serious marketing technique or promotions have taken pace for Gulaab Gang. It seems soon the star cast will be seen on some shows and platforms promoting their film that is ear to release.
Official Trailer of movie Gulaab Gang
Gulaab Gang trailers have already released and are creating mind blowing performance on internet. First trailer of Filmmaker Anubhav Sinha's upcoming movie Gulaab Gang was released on January 10. It has crossed 1.8 million hits on YouTube in four days. And by now the trailers have listed quite well on YouTube ad are getting optimistic response from the audience on television also. Madhuri Dixit looks amazing in her bold character of a strong woman who fights bravely against bad and corruption.
It would be very interesting to see Madhuri Dixit in such a character like Rajjo in Gulaab Gang and Juhi Chawla in a totally different role. Stay tuned for father info about Gulaab Gang and its updates.