Heropanti movie Wiki
Well known film maker of the Bollywood Sajid Nadiawala is coming with his new film named Heropanti. It is a romantic move directed by Sabbir Khan and produced by Sajid Nadiadwala under Nadiadwala Grandson Entertainment. The shooting of movie Heropanti is shot in Kashmir, India and it is going to hit the big screen next month on 16th May 2014. Audience seems to be excited for watching this movie and the director I already a familiar and successful name in the Bollywood industry. This is a romantic cum action venture with a love story and superb dose of action. Let us take you to the other related info regarding this upcoming movie.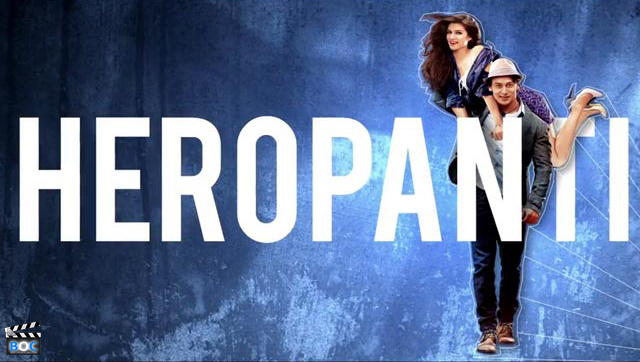 Star Cast
Heropanti is a romantic cum action film starring new faces in it. It is the debut movie of Tiger Shroff (Jackie Shroff's son) and Kirti Sanon. In addition to it Sandeepa Dhar and Vikram Singh are also playing supporting roles. We have come to know that Tiger Shroff had gone through rigorous training for fulfilling his character in the movie.
Detailed star cast of Heropanti are –
Tiger Shroff
Kirti Sanon
Sandeepa Dhar
Vikram Singh
It is to be noted that Heropanti casts debut star casts and non star powered faces in it. So there is probability of both either audience may like the fresh faces or it may disapprove the debutants.
Story of Heropanti
We have already updated you that Heropanti is an upcoming romantic comedy of debut star casts. It is a movie filled with good dose of romance and love altogether. The character of Tiger is little above the ordinary. In normal life, we all follow the set norms and rules. We do not move out of the box but Tiger is someone who is flamboyant and does what he wants to. Rising from present India in the conflicting era of shining modernity and deep-rooted archaic traditions, in the era of big city versus small towns come a love story sealed with an impossible fate. It is a story of bold Bablu and bratty Dimpy.  Full plot of the movie has not been revealed yet by the film makers on any platform/ so keep in touch to read the full story of Heropanti movie. We will update you plot of Heropanti very soon.
Music
Produced and directed by well known names of Bollywood film industry, music has also been given great attention in this latest movie. The hit duo Sajid and Wajid have given the music for this movie. Audience loves the songs revealed till now and they are really catchy and interesting.
Promotions
Heropanti is a normal budget movie and have good names associated with it so it is expected to reach good number of audience till its final release date. Average cost has been incurred on promotions and star cast is busy in publicizing their upcoming movie nowadays on different platforms.
Heropanti Movie Trailer
First official trailer of this movie Heropanti has been released few days back. The trailer was released by Aamir Khan on 4 April where Tiger Shroff fighting some goons in slow motion. Kriti Sanon comes across as a decent performer. Tiger Shroff apparently built six packs for the role. Audience has appreciated enough the characters and the chemistry between the leads as shown in the trailers.