Humshakals Movie Reviews by Analysts
★★★☆☆
Sajid Khan is now back again with his three triple roles comedy Humshakals featuring Saif Ali Khan, Riteish Deshmukh and Ram Kapoor. Humshakals is an upcoming Bollywood comedy film, directed by Sajid Khan and produced by Vashu Bhagnani. Saif Ali Khan, Ram Kapoor and Riteish Deshmukh will be seen in a triple role. The film has been shot extensively in foreign locations including the island of Mauritius etc. talking about the critics review for this film then as per the reports and views received we have come to know that Humshakals is reportedly inspired by cult film Angoor . While Angoor was a classic Humshakals is not even close to it. How so ever it is a very funny and humor filled film. Some critics found Humshakals a poor copy of the original inspiration and felt that if one look at the trailer and it's easy to say that everyone has tried really hard to be funny but then they all fall flat.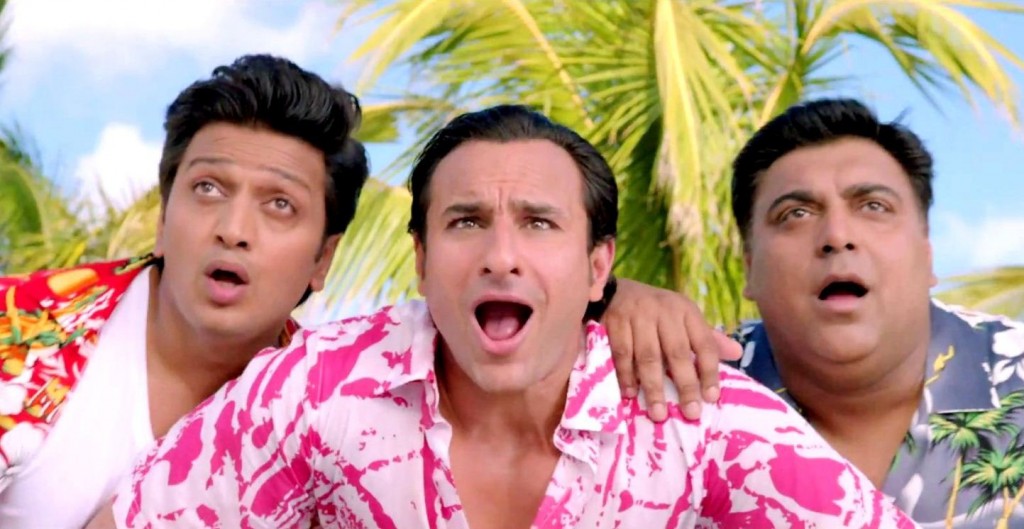 Humshakals Critics Prelease Opinion and Analysis
How so ever there are few critics who find the film entertaining and what audience require nowadays passing their time best way- COMEDY. It has got good music, nice star cast and a comedy script and that too sort of remake so it has any chances of receiving positive response of audience.  Talking about the performance of star cast then the male leads are all who are acting in the film. Humshakals features Bipasha Basu, Esha Gupta and Tamannaah as the female leads. Women in the movie however are not more than decoration piece.  Only their body and boldness is something that they have showed most in the flick.  Looking at the script of the film or story then many critics found that there is much confusion in the film rather than entertainment or a simple straight story. O Teri tried to copy the cult classic Jaane Bhi Do Yaaron and now Humshakals is set to emulate Angoor. So keeping aside the critics review all what we can do is to wait for 20 June 2014 – the release date of this film and finally to decide and judge the film.