Jenda Pai Kapiraju (Telugu)
New south release Jenda Pai Kapiraju is the upcoming Telugu movie based on action and thriller genre. It has been directed by Samuthirakani and produced by K S Srinivas who has given many known movies in Telugu film industry. Jenda Pai Kapiraju has a good star cast and renowned name associated with it along with a unique and interesting story. It is scheduled to release this year in the coming months. We have come to know that film titled 'Jenda Pai Kapiraju' is being released in Tamil versions also in addition to the Telugu one. The film is still under the production phase ad it is simultaneously being made in Tamil as Nimirndhu Nil.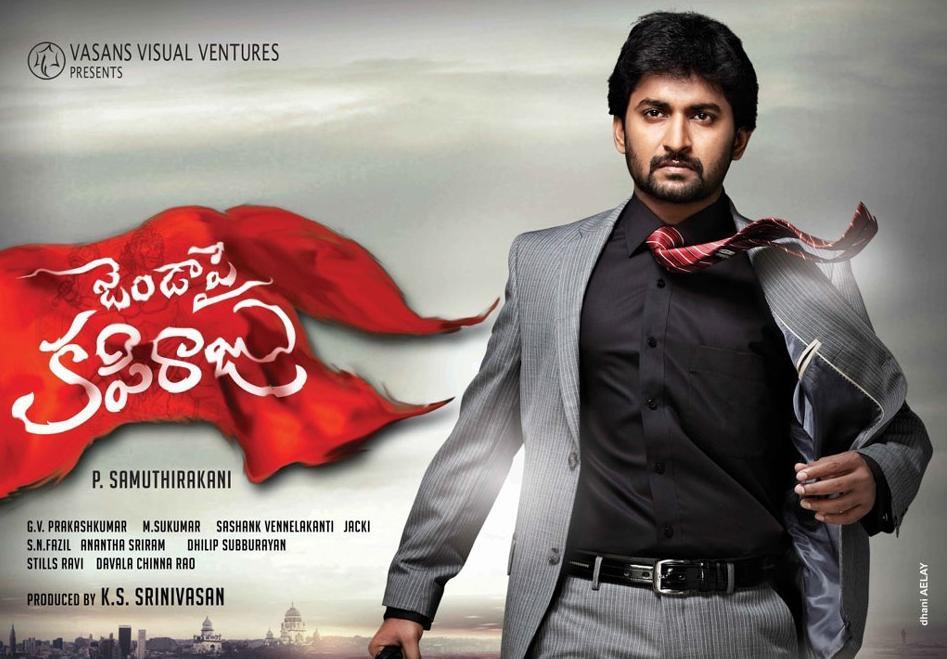 Release Date
The film was made during the Tamil Version but this one got postponed again and again and now finally the release date has been confirmed by the film makers of
Jenda Pai Kapiraju
. It is set to release in the last week of August all over the cinemas.
Star Cast
Jenda Pai Kapiraju is an action cum thriller movie that has been based on a strong script and interesting characters. Its star cast comprise of some familiar names of south Indian film industry like Sarath Kumar in the key roles.
Detailed star of upcoming horror cum thriller Telugu film Jenda Pai Kapiraju are-
Nani as Aravind Shiva Shankar/Maya Kannan
Amala Paul
Ragini Dwivedi
Sarath Kumar
Nassar
Anil Murali
Subbu Panchu
Siva Balaji
In the Tamil version the film is being released as Nimirndhu Nil and the star cast will be Jayam Ravi who will be replacing Nani in this version along with Amala Paul. Though this version has already released so it is time for the Telugu version now.
Plot
As we have already updated that Jenda Pai Kapiraju is an upcoming action cum thriller film so it is obvious that the script and story of the movie is going to be a and interesting one. Plot of the movie pivots around suspense filled activities and superb action sequences that the star casts faces amidst the whole runtime of movie. Earlier there were rumors regarding the exact genre and story of the story but now it all clear to be action and thrill. It is also in news that Nani will be playing duel role in his carrier for the first time. The story includes a double role main character and lots of thrilling experiences in it.
Music
Jenda Pai Kapiraju has revealed its music   album and the songs have been sung by different singers such as
Inthandanga by Javed Ali, Shasha, G.V. Prakash Kumar
Don't Worry Be Happy by Jai Srinivas, Priya Himesh
Rajadhi Raja by Hemachandra
Thelisinadi by Haricharan, Saindhavi
On the whole music of this film has been given by G.V. Prakash Kumar.
Promotions
Being a well directed and produced Telugu movie Jenda Pai Kapiraju is set to be promoted widely enough all over the south India.  It has already started gaining publicity and buzz in the social media. The film has got good pre release promotional advantage.