Kaakan Review
Director: Kranti Redkar
Starcast: Jitendra Joshi, Urmila Kanetkar Kothare & Ashutosh Gaikwad.
The director and writer of this film Kranti Redkar is a decent name as an actress in Marathi Cinema. I was told Kaakan (means "Bangle") was earlier planned as a Short film. What actually happens when you stretch a Short film into a full length Feature! What happens when an actor takes a back seat as a Director! Is He/She successful? In Kaakan, the answer is strictly a big 'No'. At one point of time, You have feelings of so many Hindi films you might have watched earlier on same lines.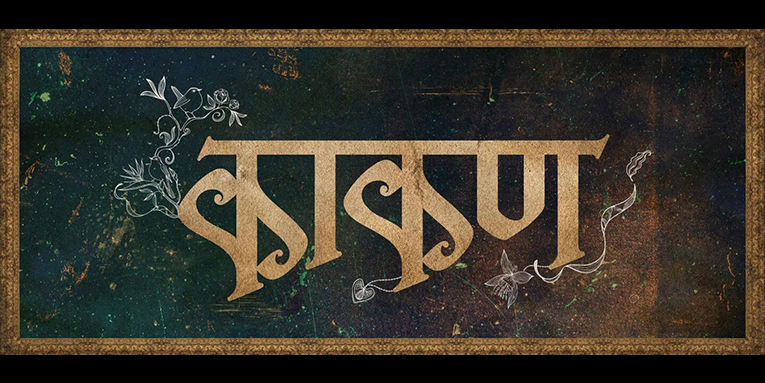 For example, the opening (Titles) (Voice-Over) where mothers are warning their kids from the Boogeyman (Kisu)! Straight away reminds you of S.S.Rajamouli's Eega (Makkhi).
According to me, Kaakan runs three stories into one film. A boogeyman Kisu (Jitendra Joshi) by whom every kid is scared of. What's his background? From where he has arrived? How he survives? No detailing were given! The second track is of a young boy Gopi (Ashutosh Gaikwad) who dares to enter Kisu's world which is not explored by anyone. The third is a love story between young and innocent Kisu and Sudhamati (Urmila Kanetkar Kothare) who belongs to a rich family. Haven't you seen the Rich-Poor love stories earlier friends?
So what's new here? The parents of Sudhmati find out and seizing the time when Kisu is away from the village, they decide to marry Sudha off to a rich guy from another village. Kisu is away to complete a promise made to Sudha and by the time he returns, Sudha is on her way to Mumbai.
This whole story is narrated by Kisu to the young boy Gopi! Gopi decides to find Sudhamati and inform about about Kisu's present condition and fulfill the promise by Kisu. Yes! After 30 years! The first half ends and you are about to be grossed in the second half for a conclusion. But guess what? Three more stories (Suddenly) jumps in without even asking for.
The first one is of Gopi's struggle to find the address of Sudhamati and on his way he befriends with another young boy Wasim and works with him at a Tea-stall. Sings and dances with him along with ordering a Pizza in a Hut!!???!! There's Sudhamati's story where she is now very well settled with her Family and runs an orphanage! And a small story about Sudhamati and her busy husband and kids.
PS: I seriously don't want to mention the (Fourth) struggle-story of Gopi trying to find Sudhamati's address from the MTNL department's staff – The irritating and hamming actor who sucks you to the core!
In that case, Kaakan has 7 stories rolled into one!
The performances? Urmila Kanetkar Kothare is cute and good! Jitendra Joshi is a wonderful actor. But if you think he will blow your mind away, sorry friends! In the old Kisu's get-up, he is not at all recognizable in first place. Efforts wasted! The other actors including Ashutosh Gaikwad (Gopi) literally hams and makes you laugh! Not even worth mentioning.
The direction? Naah! Please don't ask! There are not even mentioned Close-Up's for required shots! Sudhamati's mother burns her arms.. No Close Shot of arms? Kisu promises Sudha that he will bring back the Kaakan.. No Close Shot of Hands? And the list goes on!
The cinematography is good. The music is good. Editing is really very bad and dragging!
There are some critics (From Marathi cinema, of course) who are raving about the film. Trust me, either those critics are the media partners of this film. Or they haven't seen good Marathi movies in the past! The Director (Kranti Redkar) also said she was inspired by the classic "Ek Duuje Ke Liye"! Don't even dream to stand next to Ek Duje Ke Liye, guys! It was a revolution!
I saw this film in cinema, and the viewers reaction was such that I cannot mention their abusive words here! Skip Kaakan by all means.