Kaanchi Movie Brief
Bollywood is waiting for a great dose of romance and action together one more time. Kaanchi is releasing next month on box office with a very exciting story and star cast. It is an upcoming Bollywood romance / action / thriller flick describing an epical love story. Kaanchi has been produced and directed by famous Bollywood director Subhash Ghai whose most of the films are super hit and evergreen. This time he is back with a new and young star cast in a beautiful love story. It will be releasing next month on 25 April 2014 as per the schedule till now.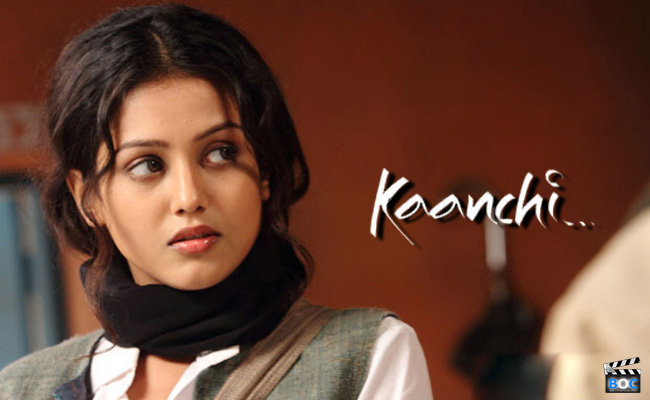 Star Cast
Kaanchi is a love story of two young girl and boy featuring Kartik Tiwari whom we have seen in his previous film Akaash Vani. Female lead si bein played by the debut heroine Mishti. Subhash Ghai has made intense struggle and efforts to search for his desired heroine and most suitable girl for playing the role of Kaanchi.
Kartik Tiwari
Mishti
Rishi Kapoor
Mithoon Chakraborty
Plot/Story of Kaanchi
As we have already told you above that Kaanchi is based on the love story, it describes the unnatural love of a beautiful girl from northern mountains who fights against big power. She has a tragic story of her father killed by a villain. Story is based on her revenge that she decides to take at the time of her father's death. The script shows commendable spirit of youth, love and the charming beauty of nature. Film shows the need for change in the country and the corrupted era in a new sense. There are different emotions attached with the story starting from innocence to love ad to revenge.
Music
By knowing the names of the music directors and singers , you will easy get that the music of Kaanchi is going to become one of the hit and top songs no chartbusters. Music of Kaanchi has been composed by Ismail Darbar and music director duo Salim-Sulaiman with lyrics by Irshad Kamil. As soon as the music gets launched you will start enjoying this new love season set by Kaanchi.
Promotions
Till now there have no promotional activity seen for Kaanchi anywhere. Still there is great buzz in media from a long time due to the controversies going on with the female actress in this flick. Soon the star cast will be seen promoting their upcoming film on different platforms as per the expectations.
Trailers
Trailers and first look of Kaanchi have not been released yet on internet or Indian television. But as per the reports and sources, the film makers will soon launch the first official trailer of Kaanchi and we are expecting a huge attraction and favor of audience towards the trailers.
It is very interesting to see a new and young chemistry on a love story filled with emotions and human spirit. Stay connected with us to know more about this upcoming Bollywood romantic thriller movie.