Kanchana 2 (Tamil) Releasing Details
One more time south Indian box office is ready to get a solid hit by the fresh future films releasing shortly. Kanchana 2 which is third part of Munni (2007) is an upcoming Tamil horror comedy movie which has been directed and written by the directed and written by Raghava Lawrence. It has been produced by Bellamkonda Suresh who is a known name in the industry.
It is set to release on box office on this Friday i.e. 17 April 2015.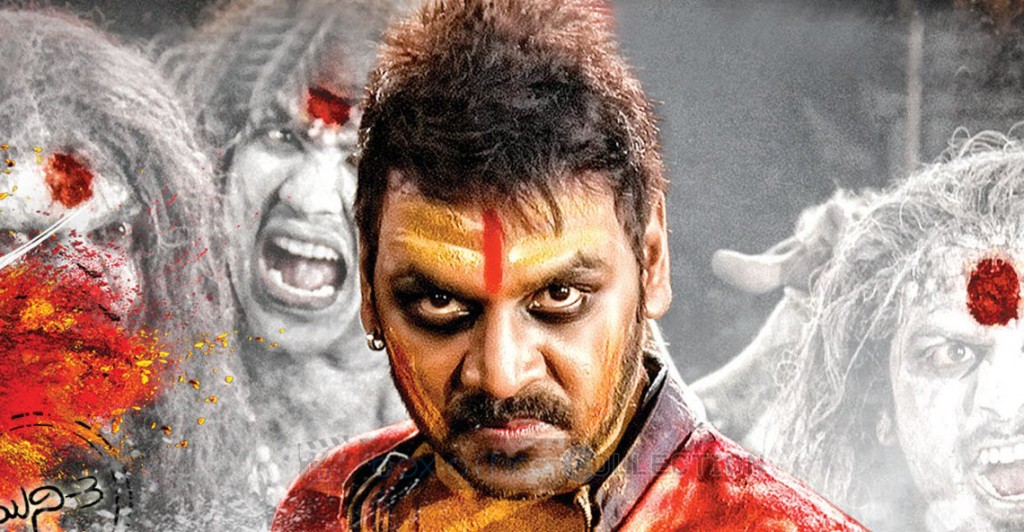 In this horror comedy genre the director himself – Raghava Lawrence would be seen playing the lead role. Apart from him more good names present in main roles are, Taapsee Pannu, Kovai Sarala and Renuka.
The soundtracks of this film have been composed by hit names like Leon James, C. Sathya, S. Thaman and Ashwamithra. The film earlier set to be Munni 3 but then renamed as Kanchana 2 is a full package of all the elements of pure entertainment like horror, thriller, suspense and superb comedy.
Film is based on the true essence of horror and comedy molded together. Being third part of Munni franchise story of this new version is based on continuation from the others. Right now no more additional info is available about it story as it has been kept all secret to maintain suspense.
It is a mid budget film with cost of 9 crores and releasing on decent number of screens in Tamil language all over south India. Star cast of this upcoming Tamil movie are indulged nowadays in promoting their film all over the regions in south. Not much cost has been incurred in promotions or marketing of this venture yet we expect a good word of mouth from the audience towards Kanchana 2 due to hypes of prequels.
First official trailer of Kanchana 2 have already released on internet and Indian television. Audience response for the trailers is quite favorable and it shows that there is excitement among the viewers to go and watch this film.
As it is a good & buzzed film; south Indian audience might love this different genre movie. We hope it goes well on box office. For more updates regarding Kanchana 2 movie 2015, stay connected with us.