Kuku Mathur ki Jhand Ho Gayi Movie Wiki
In this article you will find all relevant info and latest updates regarding the new movie Kuku Mathur Ki Jhand Ho Gayi. The release date of Kuku Mathur Ki Jhand Ho Gayi movie is the next Friday scheduled to hit the box office on 30th May 2014. The movie has been directed by the Aman Sachdeva and producer of the film are Ekta Kapoor, Shobha Kapoor, Bejoy Nambiar and Sharada Trilok. As these names are very much established and successful in the film industry hence the audience is much excited for this flick to get released. It has been distributed under Balaji Motion Pictures. From the very title the movie seems to be funny and good dose of entertainment. It is a Bollywood movie which has comedy and romance in it. Now let's look into other additional details about this upcoming movie.
---
Kuku Mathur Ki Jhand Ho Gayi Poster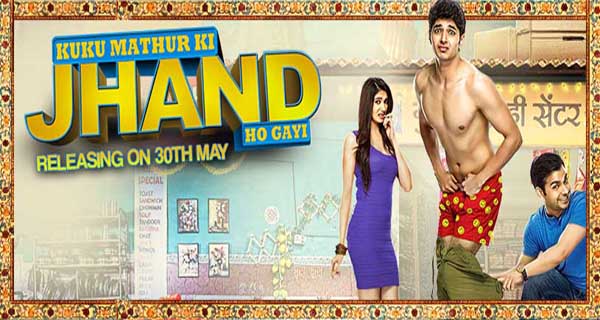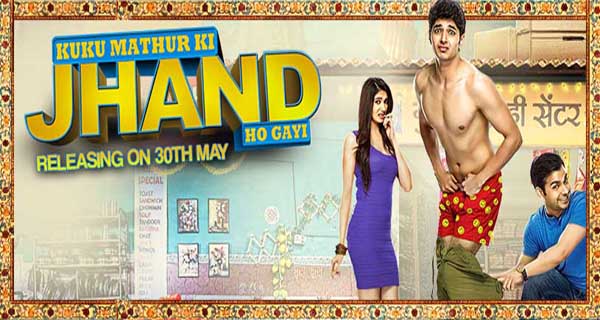 ---
Star Cast
The star cast of Kuku Mathur Ki Jhand Ho Gayi movie is quite good, movie not contain superstar. Movie contain good Bollywood star like Siddharth Gupta, Simran Kaur Mundi and Siddharth Bhardwaj. Movie is based on the comedy, romance and drama. All the actors and actresses are playing humorous characters and the performances given by them in the film suits their roles very much.
Detailed star cast of Kuku Mathur ki Jhand ho Gayi are – 
Siddharth Gupta
Simran Kaur Mundi
Siddharth Bhardwaj
Pallavi Batra
Brijendra Kala
Ashish Juneja
---
Story of Kuku Mathur ki Jhand Ho Gayi
We have already updated the main focus of the movie that it is based on comedy, Romance and drama. The film is full dose of entertainment and a family time treat. Not much info is available right now regarding the full plot of the movie but we assure you to bring latest updates about the story of this upcoming film.
---
Music
Music of Kuku Mathur Ki Jhand Ho Gayi is out now and it is running good on the chartbusters. Music has been composed by Prashant Pillai. Sound tracks of this flick are quite good and lovely.
---
Promotions
As this movie is a low budget Bollywood movie with non popular star cast hence it needs good promotion to attend the focus of the audience towards it. Also we haven't seen the star cast of the film publicizing this movie much anywhere so might this act as a negative point in the account of movie.
---
Trailers
First official trailer of Kuku Mathur ki Jhand Ho Gayi is out long ago and audience has not shown any attractive or noticeable response towards the trailers or teasers.
Hence there are not many expectations from this movie but yes it might serve as a good pastime for the audience who has seen all the hit pre releases like Kochadaiiyaan, Heropanti, X Men: Days of Future Pat and also Manam.