Lekar Hum Deewana Dil Movie Wiki
Lekar Hum Deewana Dil is the upcoming Bollywood movie whose title is inspired by the old song from movie Yaadon Ki Baraat. It is a fully fledged drama movie which has been directed by Arif Ali and producer of the film is Bollywood popular actor Saif Ali Khan in joint venture with Dinesh Vijan & Sunil Lulla under the banners of the well known Banners Eros International, Illuminati Films. The film is slated to be released two months later on 4th July 2014 in all the nearer theaters. This movie marks the debut director Arif Ali who has earlier performed as Assistant writer of the Bollywood film Aahista Aahista. Main highlight of the movie is expected to be its music. Now let's have a look on other additional details regarding this upcoming movie.
---
Lekar Hum Deewana Dil Poster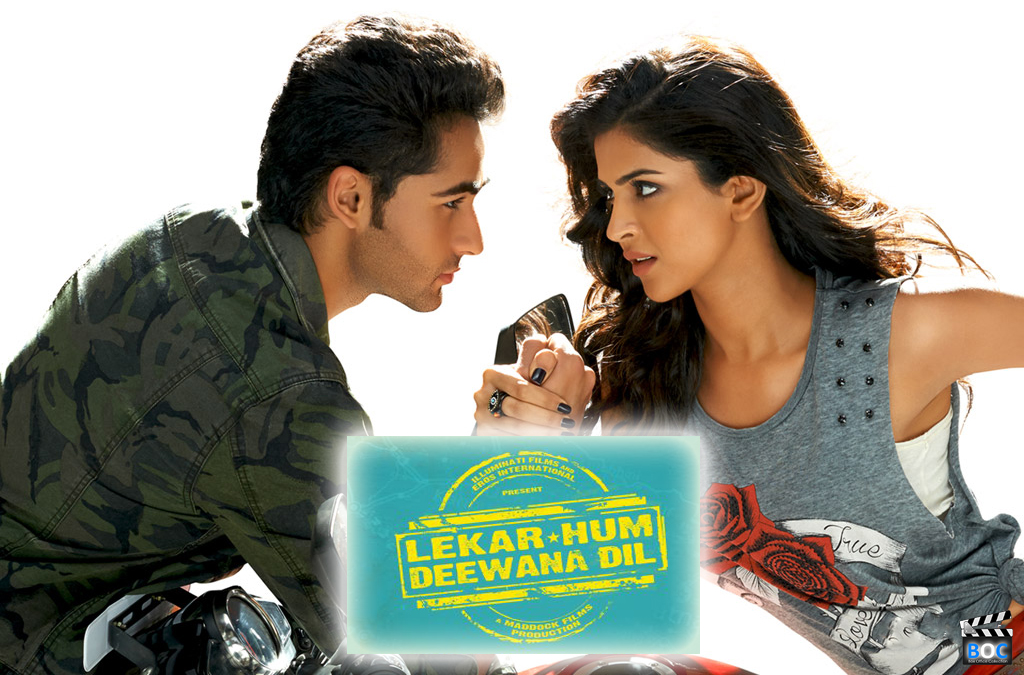 ---
Star Cast
Lekar Hum Deewana Dil is a newly star casted film with fresh faces in the lead roles. The film features Armaan Jain, Deeksha Sheth , Mrinal Kulkarni and Rohini Hattangadi in the main key characters. The film has not any sophisticated star cast associated with it except the name of Saif Ali khan with it as the joint producer. So this fact might affect the publicity and audience response for the movie.
Anyhow the detailed star casts of this movie Lekar Hum Deewana Dil are –
Armaan Jain as Dino
Deeksha Sheth as Karishma
Mrinal Kulkarni
Rohini Hattangadi
---
Story of Lekar Hum Deewana Dil
Lekar Hum Deewana Dil by its title makes us realize and remember the old movie Yaadon Ki Baaraat which had a song title Lekar Hum Deewana Dil which was on enjoying life and love. So the movie is also about love. Story of the film is based on the love life of next young generation. It revolves around the life of a young rising star and a girl. Pivoting point of the script is the friendship and love relation of both these friends and how they face all the consequences and difficulties together and overcome them. Film gives a good lesson and how to learn from our mistakes.
---
Music
Music of Lekar Hum Deewana Dil is something for which audience must be excited enough as the music of film has been given by the super hit and worldwide famous music composer A.R Rehman. As he has earlier composed various super hit songs so now one more time audience will be delighted to listen his songs in this upcoming movie.
---
Promotions
Lekar Hum Deewana Dil is not a much high budget movie so it needs to promote itself more among the audience to make any place. Star cast of the film being debut and new for the viewers must promote themselves as much as they can on various platforms to wear goods word of mouth before release.