M3- Midsummer Midnight Mumbai Movie Wiki
Al0ng with different field releases this Friday on box office like from Punjabi Cinema and Hollywood, there is one more Bollywood film releasing along with D Gangs of Mumbai named M3- Midsummer Midnight Mumbai. It is an upcoming Bollywood Suspense thriller film, which is directed by Braj Bhushan and produced by Gudnet Production. The film is slated to release this Friday on 16th May 2014 and will enter the race with many films. M3-Midsummer Midnight Mumbai is based on the genre of suspense and thriller which is being expected to be an attentive and interesting thing about the movie. Below we have listed some more important and exciting info about this latest movie M3-Midsummer Midnight Mumbai.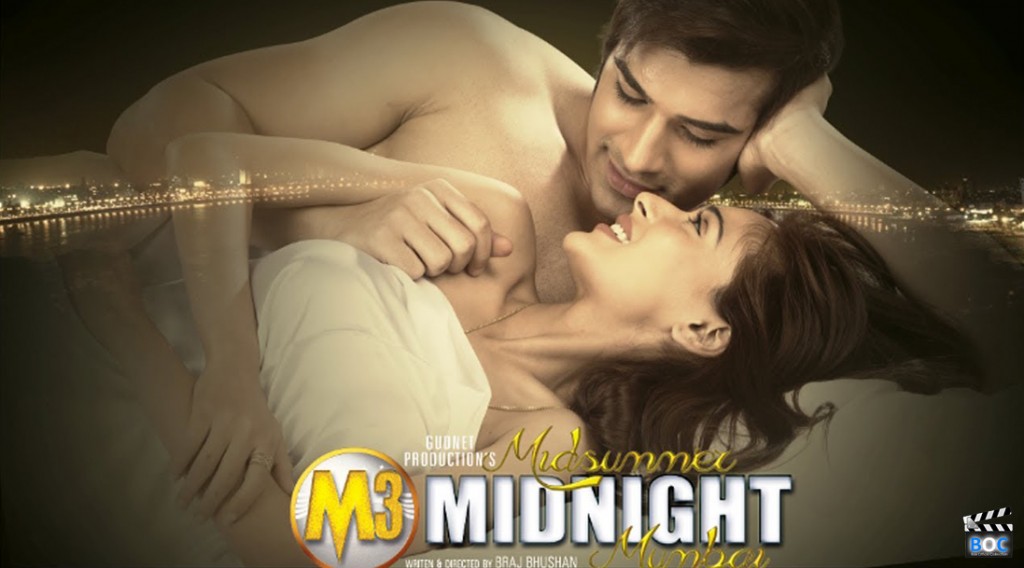 Star Cast
M3-Midsummer Midnight Mumbai is a low budget movie with some familiar faces of the TV and film industry. The film features Sara Khan, Paras Chhabra and M A Guddu in lead role. We have seen Sara Khan in many television programmes and also in various controversies. Now she is making her debut in the film industry by this movie along with the debut actor. There are also few other big names of Bollywood who are playing important role in the M3-Midsummer Midnight Mumbai.
Detailed star cast of this upcoming movie M3- Midsummer Midnight Mumbai are –
Sara Khan
Paras Chhabra
M A Guddu
Pooja Thakur
Kiran Kumar
Milind Gunaji
Pramod Moutho
Raju Kher
Mushtaq Khan
Shiva Rindan
Dilip Sinha
Brijesh Tripathi
Suman Gupta
Story of M3- Midsummer Midnight Mumbai
Story of this movie has not been updated or revealed anywhere to maintain the suspense and excitement among the audience. How so ever we know that the genre of the film is based on the thriller cum suspense so very obvious that the plot of the movie will be pivoting around these facts.
Music
Music of M3- Midsummer Midnight Mumbai is normal and has released shortly no internet and television. Music Company is RK Music and background music has been given by Raja. This is all what is available about the movie music until now.
Promotions
As we know M3- Midsummer Midnight Mumbai is not a much high budget movie so the promotion cost is also not much good but the controversial buzz in the media between the two leads Sara Khan and debut actor Paras Chhabra are gaining lot of attention of the audience nowadays which is adding up to the promotion of the film automatically. Whether it's true or fake publicity stunt in both ways it is bringing the light on the movie anyhow without any cost.
M3- Midsummer Midnight Mumbai Movie Trailers
First official trailer of M3- Midsummer Midnight Mumbai released days before and little audience have liked the teasers. However the suspense and thriller genre may bring more audience to the theaters but to have a guess about the movie you must watch the trailers first.