Machhli Jal Ki Rani Hai Movie Wiki
After a good period of time, once again the box office screens are ready to get thrilled by a new horror movie. Machhli Jal Ki Rani Hai film is an upcoming Bollywood horror film that has been directed by Debaloy Dey and produced by Shri Wardhman Movie Ventures Pvt. Ltd. It is a total horror cum thriller movie with very interesting script and characters. This film is the upcoming Bollywood flick which has started getting attention of the audience due to its horror script. Here in this article you will find much interesting information about this latest horror flick in the below heads.
---
Machhli Jal Ki Rani Hai Poster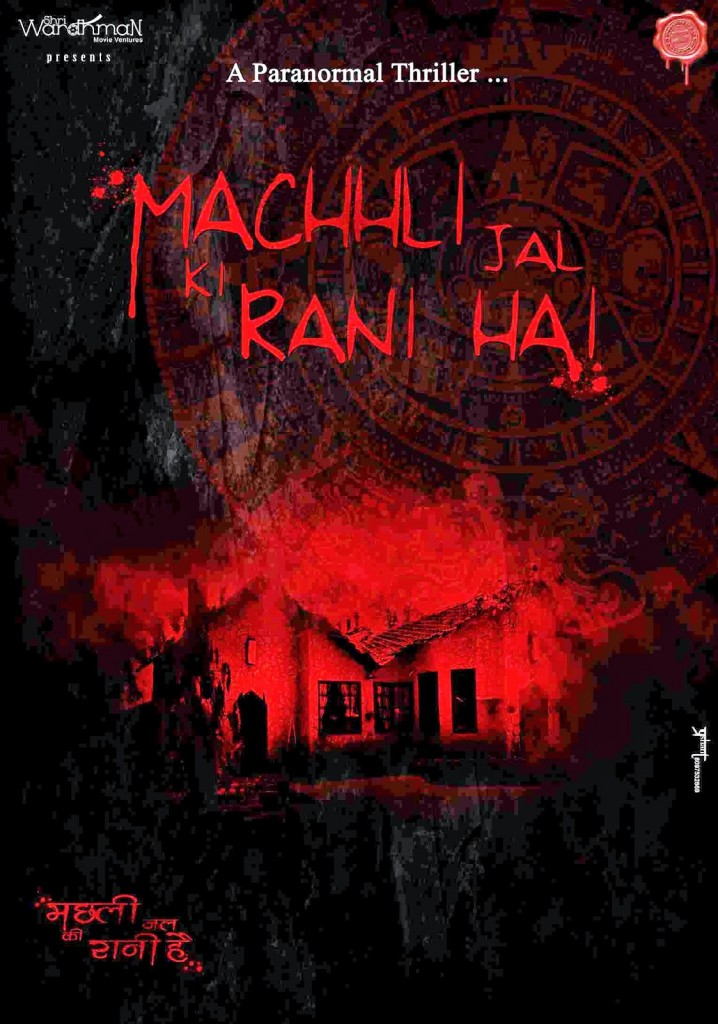 ---
Release Date
This latest flick Machhli Jal Ki Rani Hai
is to be released very soon on the Indian box office. According to the latest reports collected form reliable sources, the film makers have revealed the release date and it is slated to hit the box office screens next week on Friday on 13th June 2014 in your near theatres and cinema halls.
---
Star Cast
This film has not got any star powered name in it yet the star cast present is suitable to the characters and have done good job. Main roles are being played by Bhanu Uday, Swara Bhaskar, Murli Sharma and Reema Debnath. There are many other actors present in the supportive roles in the film.
Detailed Star Casts of Machhli Jal Ki Rani Hai are –
Bhanu Uday as Uday Saxena
Swara Bhaskar as Ayesha Saxena
Murli Sharma as Manohar Gupta
Reema Debnath as Urmi
Sakha Kalyani as Mangla
Deepraj Rana as Ugra Pratap Singh
Saurabh Dubey as Dr. Akhilesh Trivedi
Avinash Mukkanawar as Dr. Indraneel Mukherjee
Saandesh Nayak as Iliyaas Afsar
Abhinav Jain as Inspector
---
Story of Machhli Jal Ki Rani Hai
Story of the film Machhli Jal Ki Rani Hai revolves around a small working family. It's a story of a joyful couple living in Mumbai with their 4 year-old-son. Later the hero (Bhanu Uday) gets transferred from Mumbai office to groom and revive their factory in Jabalpur. The family shifts to Jabalpur and resides in the company guest house, on the outskirts of the city. As time passes by, an unusual ride starts in the guesthouse which only the heroine (Swara Bhaskar) can feel & experience. Later what are the real consequences of living in that house and what happens finally is the main key pint about the movie.
---
Music
As it is a full horror cum thriller movie hence it is very obvious that the music of this flick will not be much owing to entertainment or peppy one. But still it has got some sound tracks. Music of Machhli Jal Ki Rani Hai has been composed by Amit Mishra.
---
Promotions
Machhli Jal Ki Rani Hai is a horror cum thriller film that has been made by not so famous or successful names of the Bollywood film industry yet the horror element of the film can bring it favorable response of the audience. The film makers and the star cast are busy in promoting their upcoming film everywhere. Publicity Pro of Machhli Jal Ki Rani Hai are Qmedia Promotions.