Mary Kom Movie Critics Review
Starring Priyanka Chopra, Darshan Kumaar, Sunil Thapa, Minakkshi Kalitaa, Zachary Coffin, Shishir Sharma in the main roles, the upcoming Bollywood movie Mary Kom is all set to get launched on box office this Friday on 5th September. After creating lot of buzz and excitement among the audience before its release, now the film will finally be among the viewers. Mary Kom is the latest upcoming Bollywood biographical cum action drama film based on the real life story of our Indian boxer Mary Kom. This film presents Bollywood beauty Priyanka Chopra in an amazingly different and unique look along with superb acting skills. All the critics are very happy with what Priyanka has done in the film. They have reviewed film as one of the most special and courageous films of our in industry. As per some of the critic's reviews, Mary Kom is going to become another blockbuster after super hit film Bhaag Milkha Bhaag which was also inspired by such a real life story of a sportsperson – Milkha Singh.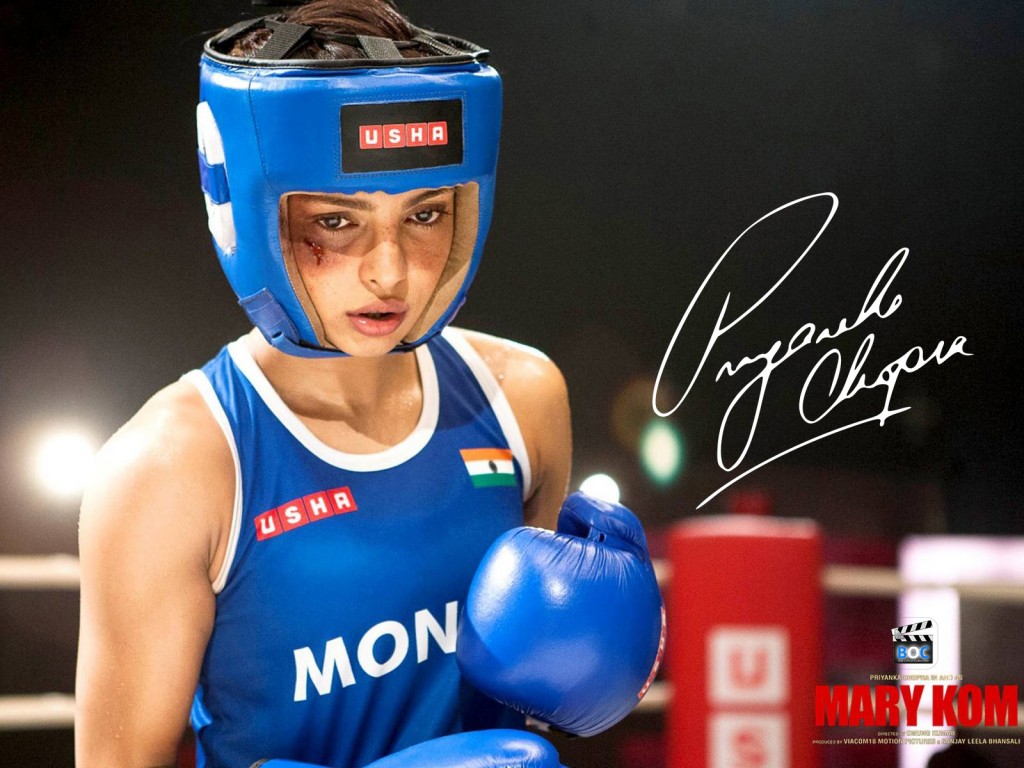 Mary Kom Movie Experts Analysis
In addition to wonderful performance of Priyanka Chopra, storyline fo the fim is its main plus point. The script builds up to the reasons for Mary's first unsanctioned fight and the immense odds that she faces against a fancied opponent to win some money for her family. The script them engages with Mary's relationship with the officialdom of the boxing federation and weaves in the challenges of that relationship into her burgeoning professional career in the larger context of Onler's proposal and her decision to marry him and then giving birth to twins. Looking at so positive statements of critics we come to know that Mary Kom has received nice and positive critic's reviews and not only the audience and fans of Priyanka Chopra & Mary Kom are eagerly waiting for this film but also the critics, trade experts and trade pundits have high hopes attached with Mary Kom.