MSG (Messenger of God) Movie
Releasing on 16 January, MSG – Messenger of God is the latest upcoming Hindi movie. It is a satirical film based on social elements like the youth issues and problems these days like alcoholic, drugs scandals and all. Film has been directed by Gurmeet Ram Rahim Singh and Jeetu Arora who is known to be our country's spiritual leader and strong personality. It has been produced under the banners of under the Hakikat Entertainment Pvt. After so many Bollywood masala movies of superstars and all, it is a differently dramatized and picturized movie with unique characters and performances.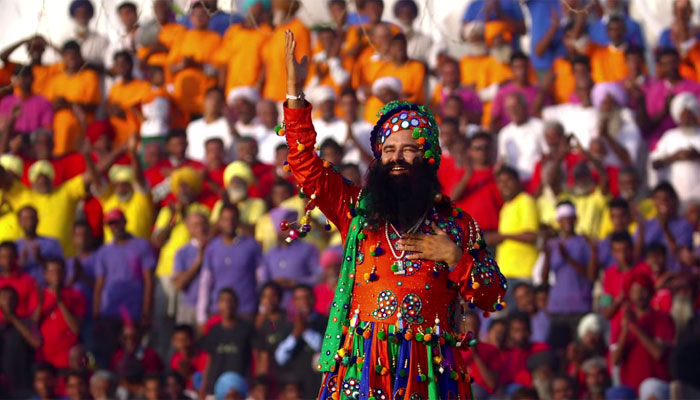 Star cast of MSG is new to film industry but known to the people as before they have seen the male lead i.e. Guru Ram Rahim Singh as their spiritual leader of religion. Other star cast is Daniel Kaleb, Fllora Saini, Jayshree Soni, Olexandra Semen, Gaurav Gera and Jay Singh Rajpoot.
The film is set to get released this month in the coming days. After being in controversies for so many days now film is finally set t hit the theaters on 16 January 2015.
The movie satire about eradicating the evils from the society and is based on satirical dramatization. Baba Ram Rahim Singh will be seen as a leader with big follower's number in support that takes in charge for making the society clean and will be seen in the totally different and unique character through this film giving the audience a positive shock once more. How he fights against the anti socials and how do they conspire to kill him is the interesting fact to watch.
Music in the film has been given by himself i.e. by Gurmeet Ram Rahim Singh. He has rapped also in few songs which are attracting the viewers these days. Most of the songs has been based upon the theme of the film and involves some peppy interesting lyrics along.
It is a good budget movie supported with too high buzz and hypes these days. It will be shown on high number of screens all over the country and thus is expected to get good response.
MSG Pre Release Public Response
MSG is a nicely star casted movie with popular names associated with it hence it does not need much publicity. Also Gurmeet Ram Rahim Singh playing the lead role has himself given a star factor to it. How so ever the promotions of this movie have already started due to high buzz and controversies going on right now related with its story.
Film is not at all a super star or Bollywood based film but still due to so popularity of the lead Baba Gurmeet Ram Rahim, film is gaining much publicity and public response. Audience response before release is way positive and crazy nowadays.