Akshay Kumar's Undisputed Versatility
Movie: Airlift (2016)
Director: Raja Krishna Menon
Cast: Akshay Kumar, Nimrat Kaur, Purab Kohli, Kumud Mishra & Inaamulhaq.

The superstar Akshay Kumar has once again proved his versatility in the latest film Airlift. The actor has delivered the brilliant performance which deserves a standing ovation for sure. Airlift is based on the true story of year 1990, biggest ever evacuation of 1,70,000 Indians when Iraq invaded Kuwait. This war thriller loaded with emotions and patriotism, has released on the perfect date, few days before the Republic Day of our country. No doubt it is the superb attempt to raise curtain over the lesser known but biggest effort of Indian government for Kuwait settled Indians.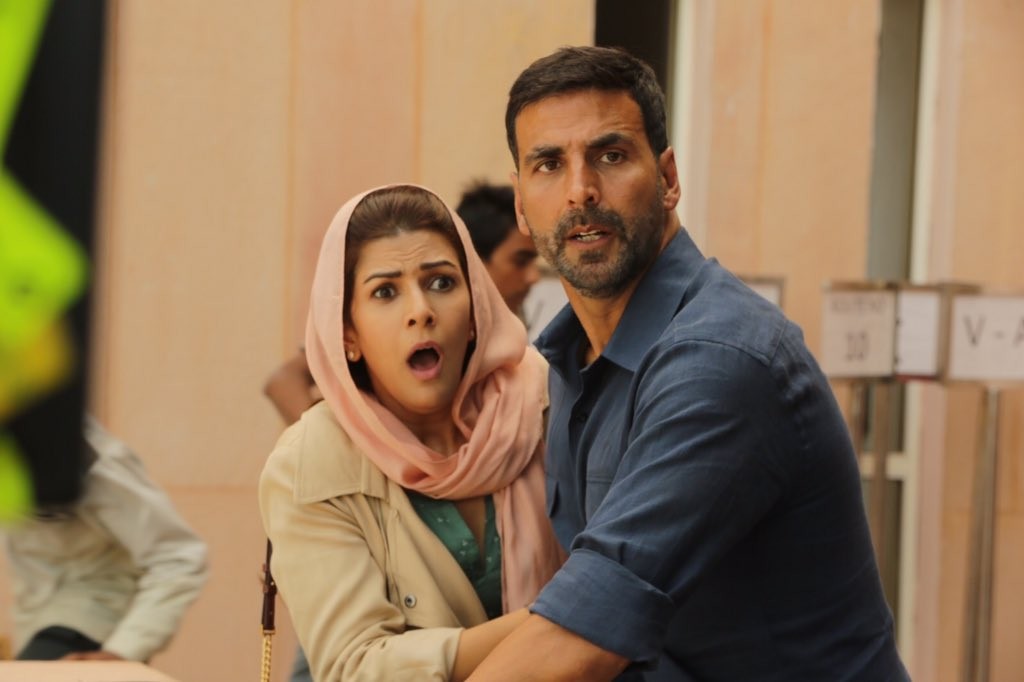 Each and every sequence is presented without any dramatic touch, which makes it look real. It doesn't make you feel, that you are watching any film but experiencing the real conditions of that time. The efforts of the director Raja Krishna Menon and his team are so well & flawless, that have made this film very gripping. From beginning to end, film holds you completely towards itself. Raja Menon handled the film perfectly with no loop holes and boredom. Must say, nothing could be better than this film near the Republic Day. You will definitely feel proud of being Indian after watching the film Airlift, it will left you smiling with wet eyes in the end.
Story: The plot of Airlift is already known, that it is based on the invasion of Kuwait by Saddam Hussein in 1990. But to experience it visually through the film, is the best way to know completely about that incident. So just go and watch the proud story of India.
Direction: The film is directed by Raja Krishna Menon and as stated above, he has done his work very well. He handled this sensitive story with much care and made it entertaining as well.
Editing: The editing section is handled by Hemanti Sarkar who has played a key role to make it gripping till the end.
Performances: The lead star Akshay as Ranjit Katiyal has delivered the best performance of his career till date, he is the soul of the film and justified with it brilliantly. Nimrat Kaur who is playing the character of his wife Amrita Katiyal has introduced herself as one of the finest actresses in Bollywood. The supporting cast Kumud Mishra, Purab Kohli, Inaamulhaq etc. have also performed their characters very well.
Music: Music of Airlift is not very great but pleasant to listen. It has four songs composed by very talented Ankit Tiwari & Amaal Mallik and are sung by singing sensation Arijit Singh, K.K., Divya Kumar, Tulsi Kumar, Brijesh Shandilya & the composers themselves.
Star Rating: Such kind of flawless efforts deserves full on numbers. But we have more expectations with Bollywood, so this terrific and strongly recommended Airlift gets 4.5 stars out of 5.