Gabbar Is Back Movie Review
Akshay Kumar starrer the much awaited and power packed masala entertainer movie Gabbar Is Back has released out. The movie is getting positive response from audience as well as critics.
Gabbar Is Back is very youthful and entertaining movie. As the movie is the remake of South Indian movie Ramana, so the story is almost predictable. But still this 2 hours & 10 minutes movie is not having even a single second of boredom. All sequences in the movie are interesting and ofcourse some deserves loud whistles and applause.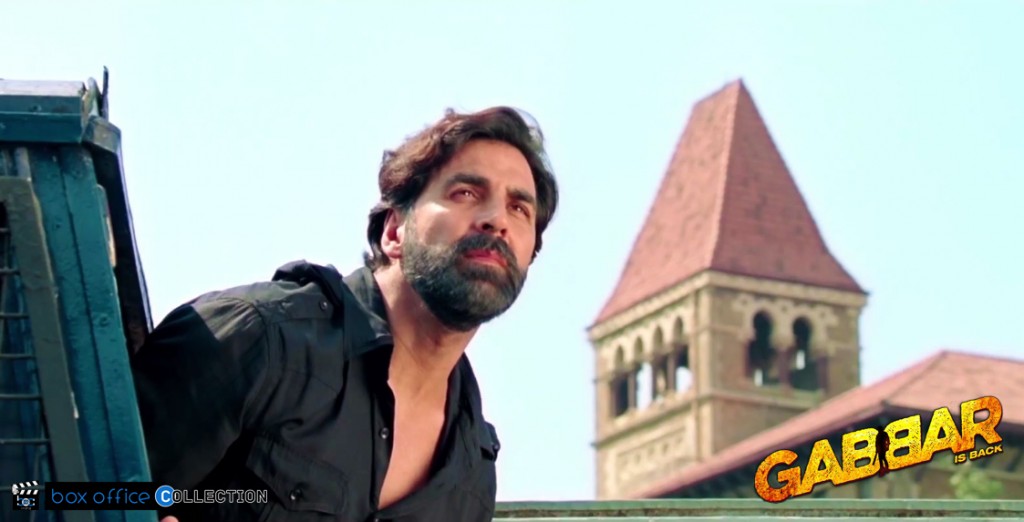 As we already know, the key concept of the movie is corruption; the disease with which we are very well familiar. So while watching movie, you will find movie as a real life or will find yourself as a part of it, which keeps you stick with your seat for the whole time.
This is true that, we have already seen such kind of movies before. Few weeks back we saw Ungli, Singham Returns  etc. but this time the way of projection is different. Script writer Rajat Arora has played his role very well, very smoothly he divert the attention of audience from Tollywood's Ramana to Bollywood's sholay by the mean of dialogues and represent an old story in a new version.
Story
Story starts with kidnapping of corrupt govt. officers by the team of Gabbar headed by professor Aditya (Akshay Kumar) who also teaches physics in National College of Mumbai.
Five years back Aditya was a common man, but in an accident he lost his pregnant wife Kareen Kapoor. They were both in a building which get collapse due to the mistake of Dijvijay Patil (Suman Talwar) who is a builder and also a hot personality of the state. Aditya gathers some evidences against him, but failed to take revenge.
Then Aditya inspired students (youth) of the college and made a team with them to clean out corruption. In his "war against corruption" he again met with corrupt builder Dijvijay Patil and killed him. Mean while he met with Shruti Haasan who is lawyer by profession.
This is a best possible brief, movie is of 2 hours & 10 min. and having lot more than this.
Script
Story of the movie is based on the South Indian movie Ramana. So it is almost same as that, with adding up a new concept of representing past villain Gabbar as a hero of present. Sequences was predictable to some extent, but few like when "a private hospital made a bill of 4.74 lacs for the treatment of a dead body and Gabbar punished them in his own way" & more; deserves whistles & applause.
Acting
Entire cast of the movie has acted very good, all were expecting Prakash Raj as a villain and many more known faces in support but all it has are very good. The focused characters- Akshay Kumar, Shruti Haasan, Suman Talwar, Sunil Grover & Jaideep Alhawat all performed with their best.
Direction
Direction of the movie is very good, the director Krish has done his work very well. No one is looking unreal or over acted, everything and everyone is perfect at his place.
Action Sequences
Actions are very well performed by the Khiladi Kumar, each and every lift is superb and perfectly looking wireless.
Dialogues
Dialogues are openly copied from the Bollywood movie Sholay, which are best. So no comments needed for this.
Music
Movie is having 4 songs, in which one is a title song, two are romantic and last one is peppy type item number. Music is average, could be better as all were expecting after seeing the names of music composers in the list.