O Teri Movie Wiki/ Release Date
O Teri is an upcoming movie of Bollywood which has been directed by Umesh Bhisht and the producers of the film are Alvira Khan Agnihotri and Atul Agnihotri. After Blockbuster film "Bodyguard" Atul Agnihotri has come again with a high level comedy. In this film, audience will be able to have a glance of the Bollywood Dabbang Khan i.e. Salman Khan in a guest appearance in this movie for his sister Alvira Khan Agnihotri. It is a comedy film with many humoristic scenes and punches in it that will delight the audience. Famous for his singing with nose, Bollywood well known singer Himesh Reshammiya is the music director of this comedy flick. The film is set to get released next month on 7th March 2014.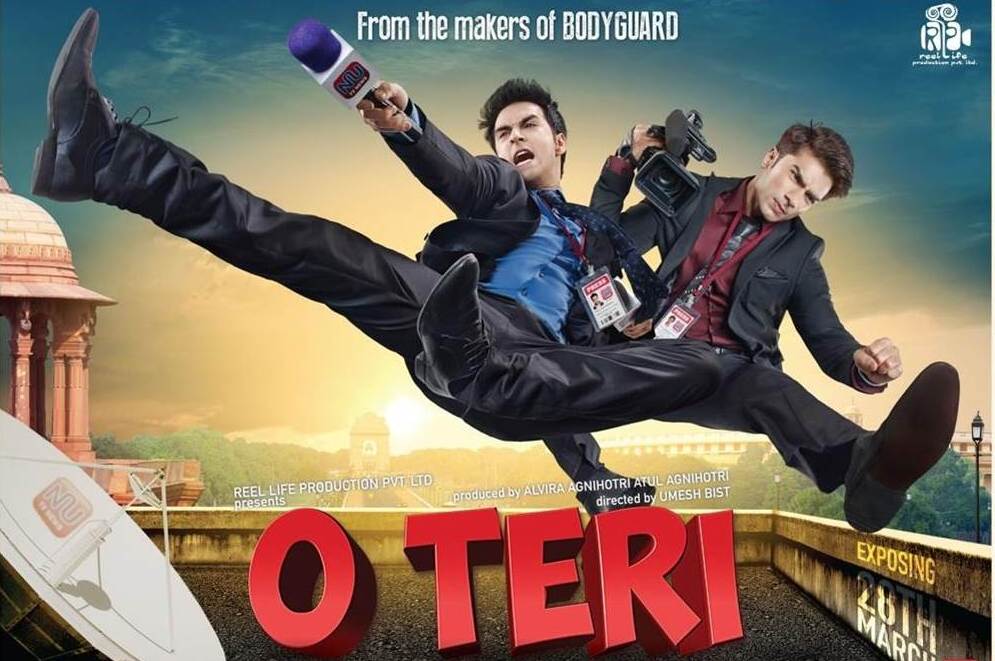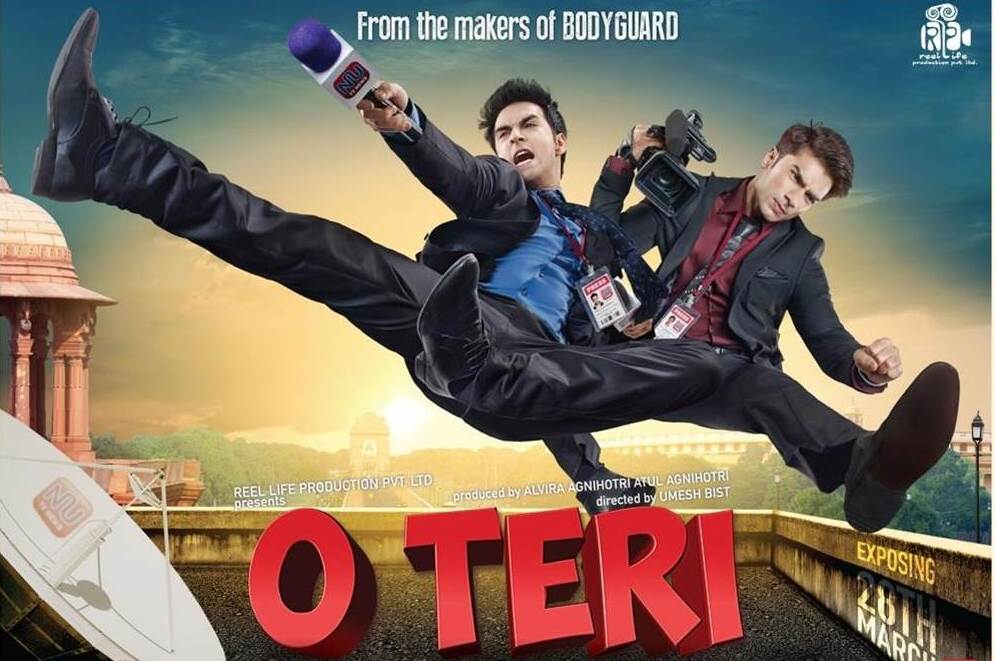 Star Cast
O Teri is a light comedy movie with normal star casts to make the audience tickle to their seats and have a great time watching good comedy after a fair long time. The film is features Pulkit Samrat, debutante Bilal Amrohi and Sarah Jane Dias in the leads. We have seen Pulkit Samrat in his debut movie Fukrey which was a very youthful and comedy movie that set craze among much of the young audience. Once again he is back with a funny character in his upcoming film O Teri.
Pulkit Samrat
Bilal Amrohi
Sarah Jane Dias
Anupam Kher
Vijay Raaz
Varun Pahwa
Mandira Bedi
One best thing about O Teri is that Salman Khan will be seen playing a guest appearance in this comedy flick.
Plot/Story
O Teri is a fantastic movie that takes on the present political scenario where scams and corruption are deep rooted and omnipresent. Pulkit Samrat and debutante Bilal Amrohi are playing the characters of two dumb news reporters, who, in a bid to become famous reporters of the town, always end up being pity losers. But after reporting on stupid stuff like a ginger being worshipped because it consumes milk, they finally stumble upon something big. The story seems to be the tale of how the exploits of an amorous buffalo, lead to the unearthing of the country's biggest scam. Whole story is very good and funny.
Music
Music of O Teri is very good and have released shortly. One song Butt Badlo is quite interesting and catchy. Music has been composed by GJ Singh.
Promotions
Most big advantage for O Teri movie and its film makers are that Bollywood big personality Salman Khan is not only promoting the film but also playing a guest appearance in this comedy flick. Promotions activities are going on for this movie.
Trailers
Trailers of O Teri have released on YouTube ad are getting good numbers of likes by the viewers no net. It would be interesting to see that audience favors which movie on 7th as many movies are releasing in first week of March.