Review of 'Prem Ratan Dhan Payo' (PRDP)
Movie: Prem Ratan Dhan Payo (2015)
Director: Sooraj R. Bartajya
Cast: Salman Khan, Sonam Kapoor, Anupam Kher, Neil Nitin Mukesh, Swara Bhaskar, Armaan Kohli & Deepak Dobriyal.

The very much awaited family drama movie of the year, Prem Ratan Dhan Payo has been released out. As expected the movie is being loved by everyone. Because of the presence of superstar Salman Khan, the movie has huge hype among audience in India as well as in overseas. The movies Sooraj Bartajya & Rajshri Productions have made till yet, comes first in the portfolio of Bollywood. Once again the duo has presented a master piece to Indian Cinema, titled as Prem Ratan Dhan Payo. The movie starts with smiles, ends with tears and entertains you through out.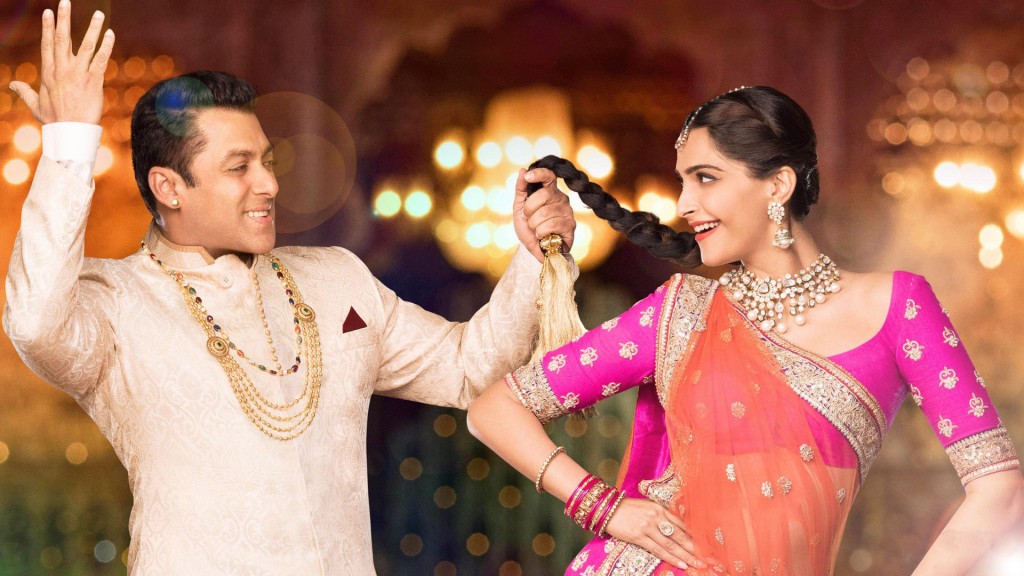 Frankly speaking, before the release I did not have much expectations with the movie. But after watching, I find it very interesting with great direction, effective script and more over it has brewed with perfect amount of emotions & relations i.e. family values. One line to describe the whole movie is, 'Prem Ratan Dhan Payo is a worth watch Family Entertainer'. Entire star cast has performed their characters very well, especially the all favorite Salman Khan. No double thoughts, he has performed brilliantly as Prem & as Vijay. Both halves of the movie are entertaining and gripping.
Best thing about the movie is, you can enjoy it with your family. It has no illogical moments for the sake of laughter but you will smile till the end.
Story
Prem Ratan Dhan Payo is integrated with many happy and emotional sequences.
Prem 'Dilwala' is a happy-go-lucky man who does 'Ramleelas' in Ayodhya, India. He knows all the shlokas by heart and the purity of the scriptures resonates in all his pranks. All that he earns, he donates to a charitable fund which is run by Princess Maithili. He is enchanted by the simplicity of her nature, her way of leading a normal life and yet being brave enough to save people in the middle of floods. He sets out to meet her and soon the two develop a pure bond of love. The film represents the unconditional love that all families must have for each other.
Source: BookMyShow.com
Acting
Prem Ratan Dhan Payo features Salman Khan & Sonam Kapoor as a lead couple, with Anupam Kher, Swara Bhaskar, Neil Nitin Mukesh, Armaan Kohli & Deepak Dobriyal in pivotal roles. As stated above, all have performed their characters very well. As always Salman Khan is at his best, performed brilliantly as Prem Dilwala & Vijay Singh.
Action
Movie has few action sequences and they are very well choreographed by the well known stunt coordinator from Hollywood Greg Powell.
Direction
The very senior & talented Sooraj R. Bartajya has directed Prem Ratan Dhan Payo and no doubt his direction is great. Each & every sequence is very well picturized.
Editing
Sanjay Sankla has done the editing part and it is good to the level of satisfaction.
Music
Music of Prem Ratan Dhan Payo is overall good and has been composed by the well known music director Himesh Reshammiya.
Star Rating
Prem Ratan Dhan Payo gets 4 stars out of 5 for great direction, gripping script & wonderful performance by the star cast.
Why to watch?: To enjoy a truly good movie with your family.
Why not to watch?: If you are biased for your favorite star (other than Salman).

Conclusion: There is no strong reason to skip Prem Ratan Dhan Payo, so just go & enjoy!