Kick Releasing on 25th July: Audience Excited
Bollywood super star known as the Dabangg Khan and Sallu Bhai is all set to give a blockbuster hit this Friday. His latest upcoming movie #Kick is in the huge media buzz and audience kind nowadays. According to the box office experts and trade analysts the box office collection prediction of this movie was indicated to be around 300 Crores which has already too much publicity and public attention to the film. Addition to that, a great response is being expected in overseas, especially from gulf countries. Audience is so much excited regarding the release of Kick that most of them have booked their tickets for the film. Also the enormous response through the social media is a live proof of immaculate audience pre release response towards Salman Khan's coming movie Kick. Film is slated to hit the theatres this Friday on 25 July 2014 and everyone has their eyes laid on the date. All of Salman Khan fans are very fascinated to watch him in such a fantastic stylish character.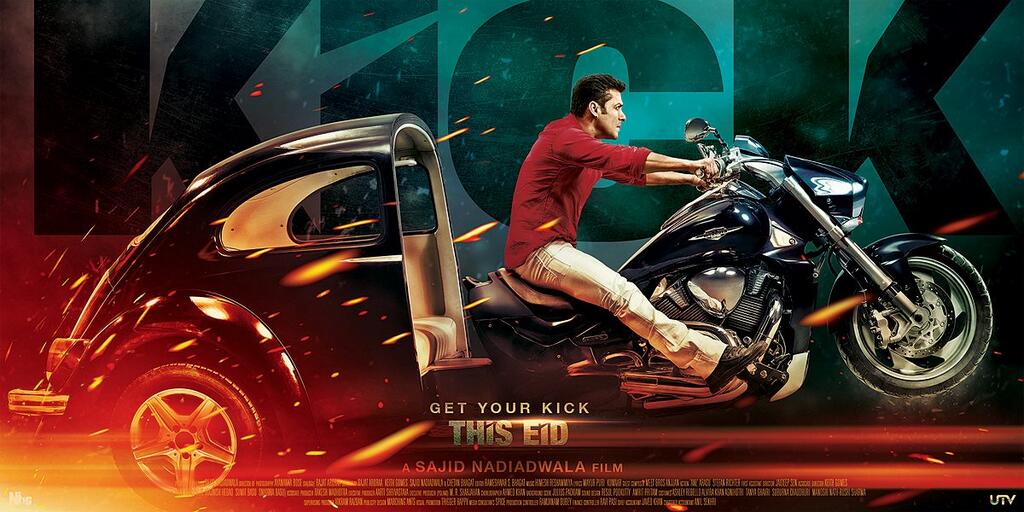 High Expectations with Salman Khan's Kick
We have seen that audience have always loved Salman Khan whether we talk about Ek Tha Tiger (350 Cr worldwide) was the highest grosser of Salman Khan which earned a total of 199.6 Crores in first 28 days of its release or the Dabangg series. This time he is being expected by the audience to cross all these records and set a new highest earning record among his lifetime films. As per the live tweets and comments seen in the social media and other places, it seems that viewers are expecting great entertainment out of the film and it looks as if the film will definitely fulfill audience excitement level and high hopes from the film. This positive audience attitude is surely going to contribute well enough in increasing the occupancy of the film on the starting days especially, rest will be seen on Friday finally.
Kick Dialogues & Official Trailer– CLICK HERE