Punjab 1984 (Punjabi) Movie Wiki
This month seems to be a pack of good entertainers in the Punjabi Cinemas. After the success of so many Punjabi movies this and last month now there is one more interesting movie to hit the big screen soon. Punjab 1984 is an upcoming Punjabi film and a dream project for Diljit Dosanjh, who's playing the lead role in the film. Diljit Dosanjh is back as an actor in his upcoming movie Punjab 1984. Very few actor/singers match the passion that Diljit Dosanjh shares for Punjabi music/cinema and once again He is coming in his new movie named Punjab 1984. This film was in controversies due to news that it has not found any producer for itself but now everything and doubt is clear after the final reveal that the director of the film is Anurag Singh and producer is Gunbir Singh Sidhu. The film is going to hit the box office on 27th June 2014.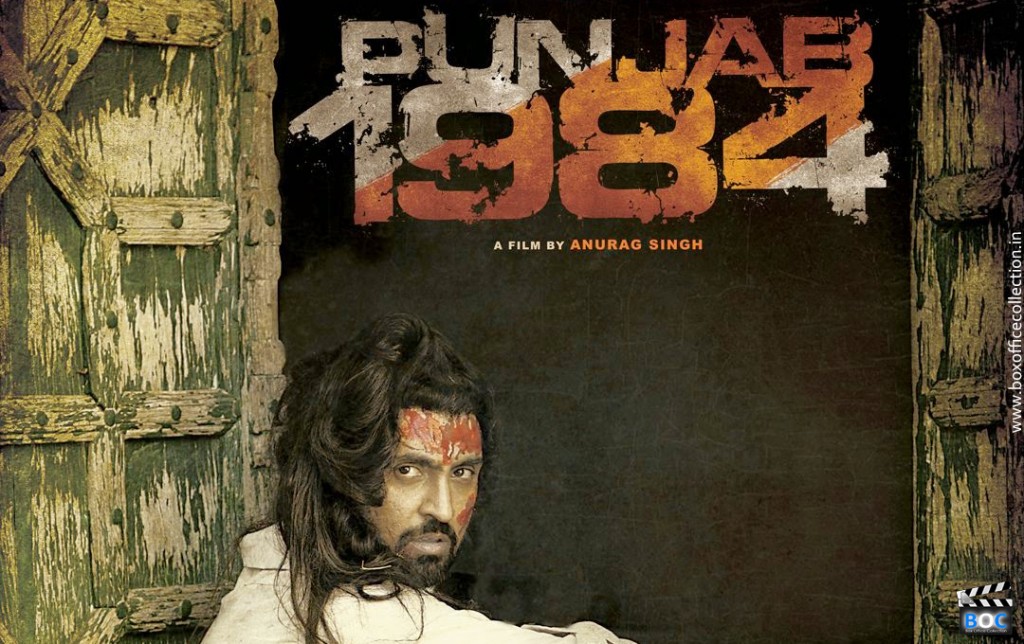 Star Cast
Star cast of Punjab 1984 is very popular and is being expected to attract most of the audience especially in Punjabi dominated areas. Hope Diljit will hit the Record of punjabi movie. Diljit already worked well in Jatt & Juliet, Lions of Punjab. He is a good singer. He made record hit with his song Lakk 28 Kudi Da with Yo Yo Honey Singh. Diljit Dosanjh is a superb actor in Punjabi Music Industry. He has millions of fans and He is an old Singer in Punjabi music Industry.  There are many names being heard as the star cast of the movie.
Detailed star cast of Punjab 1984 are –
Diljit Dosanjh
Sonam Bajwa
Kulraj Randhawa
Kirron Kher
Pawan Malhotra
Story of Punjab 1984 
The film is a different concept other than nowadays movies that are based on romance, comedy and action. It is being said quite similar to be in story like the super hit and popular historical film Sadda Haq. This film shows some new thing mixed with the history of Punjab and it is too clear that the movie will be based on the Punjab history and historical background.  The film revolves on situation of Punjab in 1984. Diljit is playing a lead role in this movie. This movie shows that what critical condition Punjab had in 1984. But now it is totally changed. Now Punjab is well known a good state in the India.
Music
1984 Punjab is a story and performance oriented film and not the entertaining or such film so the music of the film has been kept suitable for the story and script. The script does not demand any unnecessary music or songs that are why the music of this film is simple and related to the theme of the script. Music of 1984 Punjab has been composed by nick.
Promotions
Being such a controversial movie, it is already on a high peak of promotions also such fantastic star casts have added up in publicizing this film among all the audience.