Ragini MMS 2 Movie Wiki
Ragini MMS 2 is an upcoming film of Bollywood. This film will release on 21st march as decided till now. This film is a Bollywood thriller 3D movie which is a sequel to the horror movie Ragini MMS that released in year 2011. Ragini MMS 2 movie has been directed by Bhushan Patel. This thriller film is based on the horrifying story if a girl and is a sort of continue to the prequel Ragini MMS. Co Producers of this film are Ekta Kapoor and Shobha Kapoor under the Balaji Motion Pictures and ALT Entertainment.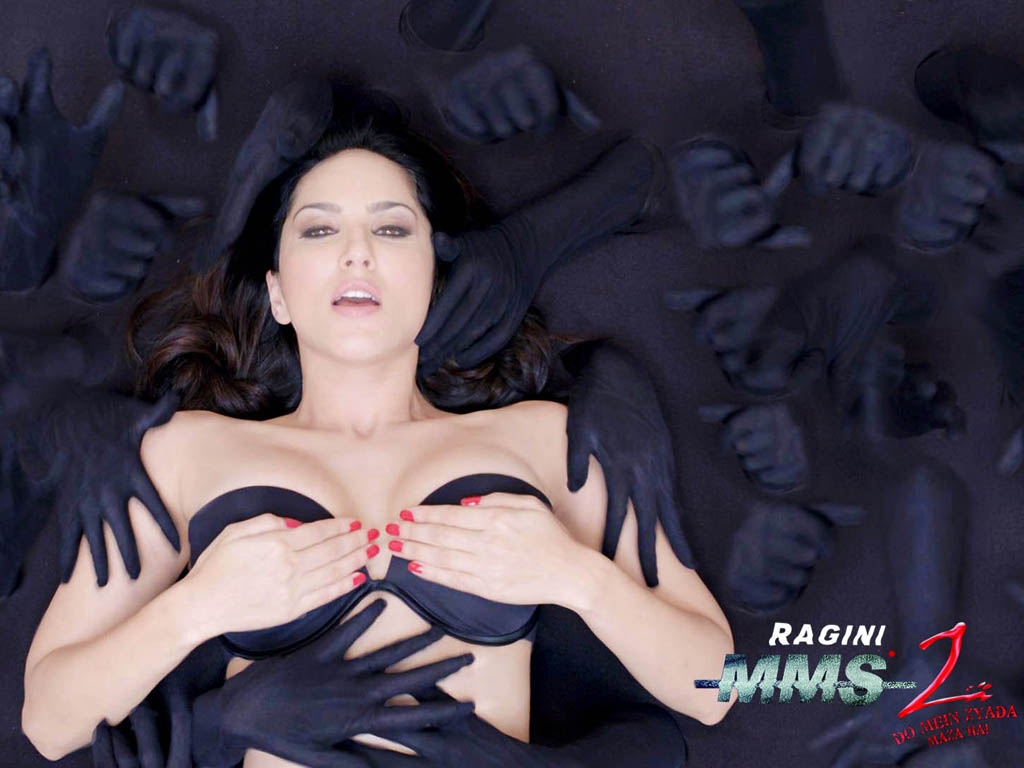 Ragini MMS 2 Movie Starcast
Ragini MMS 2 is a Bollywood thriller movie with popular personality such as Sunny Leone which is the main attraction for the audience to look forward to after her previous films like Jism 2 and Jackpot.
Star cast of Ragini MMS 2 movie is as follows along with their characters in this film-
• Sunny Leone
• Saahil Prem
• Parvin Dabas
• Sandhya Mridul
• Soniya Mehra
• Anita Hassanandani
• Divya Dutta as Psychiatrist working on paranormal cases
• Karan Mehra
• Karan Taluja
• Kainaz Motivala as Ragini
Ragini MMS 2 Story
Ragini MMS 2 movie as already familiar to most of the audience is a total thriller movie of Bollywood releasing in March. Movie is a sequel to the prequel Ragini MMS which was all about a young couple Ragini and his Boyfriend Uday who together went to a lonely and isolated house for a romantic dirty weekend and then the horrible paranormal activities starts to happen with them. It is later known that his boyfriend Uday was there to make an MMS of Ragini which goes viral. After that Uday goes missing and his girlfriend Ragini becomes mad and was set to a metal hospital. In the sequel, the story continues in a way that a film maker likes the scandal story of Ragini and decides to make a movie on it casting Sunny Leone as Ragini in that film. The crew goes to the same house for shooting the film where the earlier MMS took place and then again the creepy thing starts happening.
Ragini MMS 2 Filming and Promotions
The filming done in the film is local and has been done mostly in a mental hospital and a creepy isolated house. Promotion for Ragini MMS 2 movie has been started recently. There is a buzz in media regarding Sunny Leone presence in this film in a bold and beautiful character.
Some Additional Details about Ragini MMS 2
Directed by -Bhushan Patel
Produced by- Ekta Kapoor and Shobha Kapoor
Starcast- Sunny Leone, Saahil Prem, Parvin Dabas, Sandhya Mridul, Anita Hassanandani, Karan Taluja
Studio- Balaji Motion Pictures and ALT Entertainment
Distributed by – Balaji Motion Pictures
Release Date- 21 March, 2014
Trailers (Ragini MMS 2 First Trailer Released Out)
Trailers of the movie Ragini MMS 2 has been released on YouTube and Indian Television. First look of the film was released earlier and now the trailers are getting favorable reviews from the audience on internet as well as on television. Trailers of the movie shows hot and bold Sunny Leone in a mesmerizing character on one hand and on second, horrible and creepy scenes seems to be taking place. Trailers of this movie has hot many likes on YouTube and is expected to rise up till the release of movie on 21st March 2014.