Bombay Velvet Releasing this Friday
After a mixed time of good and bad movies, the chocolate boy is back in the race at the big screen. Ranbir Kapoor's latest upcoming film Bombay Velvet is all set to release this Friday on 15 May 2015. The script shows a retro style dramatization of story starring Ranbir along with Anushka Sharma. After a long time Ranbir Kapoor will be seen in a fully fledged character as he was also seen in Roy recently but in less part.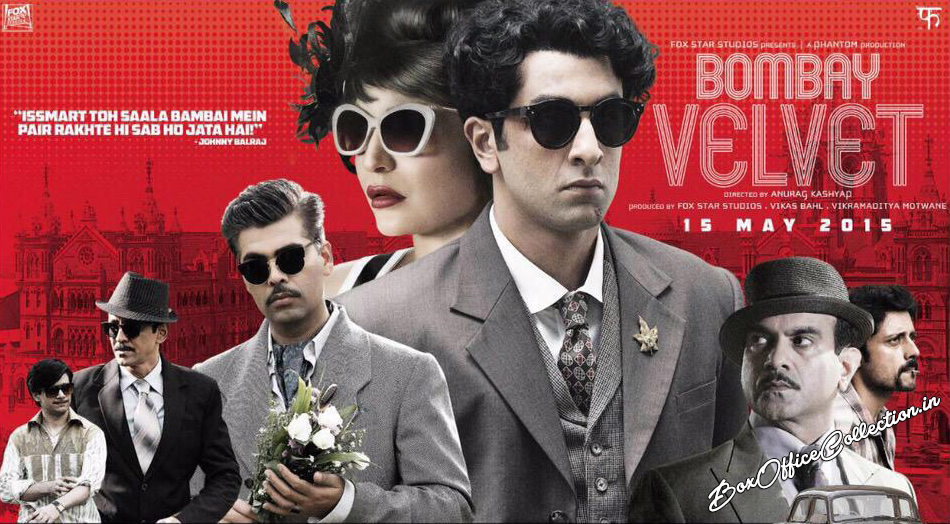 Audience has always loved him in most of his movies hence there are good expectations from Bombay Velvet on behalf of Ranbir Kapoor's presence in it. Along with him Anushka Sharma is accompanying him and we have seen that by now Anushka Sharma's almost all films have been successful on box office. Audience seems very excited for the film getting released this Friday on box office with positive word of mouth before release.
Movie first official trailers were launched little time back and has been loved by most of the audience. They have liked the unique and different retro looks of all the star leads and film to give it a different tinge. Audience expecting good out of Bombay Velvet and are very excited for this movie to get released. We can say movie is going to have a good word of mouth as pre release might help it to get favorable attention from the audience.
Also Karan Johar is popular among the viewers for his genuine and humorous character which he is going to shoe through his first ever acting based film that is why it might also add some lucky charm flavor to the film. Exact performance will be revealed only on Friday but seeing the public excitement before release in form of reviews and searches & likes on internet it is showing that Bombay Velvet may have a grasp over the box office this week.
Check: Bombay Velvet First Official Trailer Response